Student services offices temporarily relocated; enhanced services offered at health center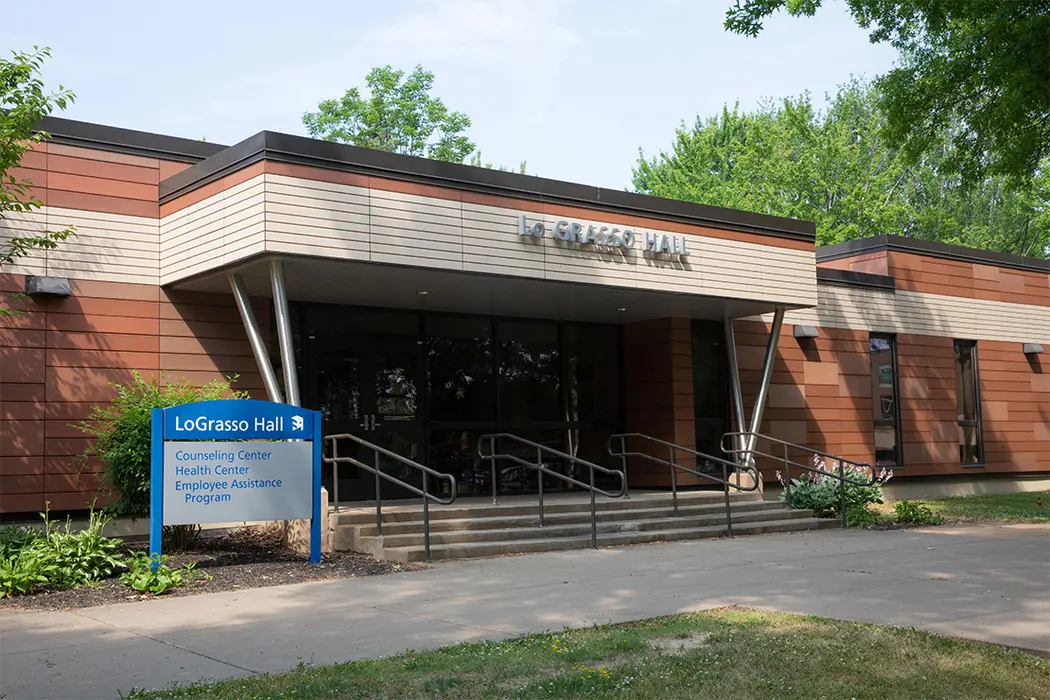 The Student Health Center and Counseling Center, which relocated to Jewett Hall and Igoe Hall, respectively, during the summer months, will remain there until October.
The renovation project at LoGrasso Hall is scheduled to be completed at the end of September, and it is anticipated that the health center and Counseling Center will be moving back to their spaces during the October break.
The project at LoGrasso includes replacing the air handling units and upgrading the ventilation system in the building.
Staffed with a physician, nurse practitioners and registered nurses, the Student Health Center in Jewett Hall functions similar to that of urgent care in that staff are able to diagnose and treat acute illness and injury without a student having to leave campus.
Staff are all licensed in the state of New York, and have had extensive training and experience in the care of college students. Most services are free as part of the Health Fee paid by students each semester. Services provided outside the Student Health Center, such as outpatient laboratories, x-rays, and emergency room visits are the student's responsibility and would be billed to private health insurance.
The health center is open Monday to Friday from 8 a.m. to 4:30 p.m. during the academic year.
New services offered this fall are:
Patient Portal for Appointments – The university is introducing the use of a Patient Portal online for making an appointment. Students will have access to the appointment scheduler at any time of the day, and can schedule a time that is convenient to them. As always, a student may contact the center by phone at (716) 673-3131 if they would prefer to speak with a medical professional prior to making an appointment.
Sexual Health Appointments – The university is making the appointments more accessible to students. Students can make an appointment for sexual health related issues, sexual transmitted infection testing, and contraceptive management during any of the health center's normal business hours. It also offers Emergency Contraception and Home Pregnancy Tests at a reduced cost.
Self Care Center – The health center is bringing back its Self Care Center which will be located in the main hallway in Jewett Hall. The Self Care Center contains items for personal hygiene, some over the counter medications (Tylenol, Motrin, cough/cold medications) and COVID home tests. Students can drop in at any time during the center's normal business hours and pick up items that they may need. There is no appointment necessary.
The center will continue to provide:
Guidance regarding COVID-19, and will have both home testing supplies and continue to offer laboratory testing.
Campus Food Pantry - Fridays from 8 a.m. to 4 p.m. or by appointment, if necessary. Students will need their SUNY Fredonia ID when they come in.
Health Matters Series - A weekly health promotion program is offered each Thursday at the Help Hub providing information on pertinent health related topics aligning with the National Health and Wellness Campaign, Health People 2023 as a means to raise awareness on activities that promote a healthy lifestyle.
Flu Shot Clinics - The center will continue to offer weekly Flu Shot Clinics for faculty, staff and students beginning in September. Students are encouraged to watch their email for details as to date and time.
The Counseling Center, temporarily located at Igoe Hall, is open Monday through Friday, from 8 a.m. until 4:30 p.m. More information can be found online.
The center offers free and confidential clinical mental health services to all currently enrolled SUNY Fredonia students. The diverse clinical staff members are licensed by the New York State Office of Professions to provide mental health services within the scope of their training and expertise. Counselors utilize a variety of trauma-informed, brief-strategic treatment models, recognizing research-based practices, which promote dramatic improvements during the early stages of a therapy experience.
The staff works collaboratively with clients to identify concerns and treatment goals in an effort to determine which counseling services are must suited to address each client's unique needs. Counseling interventions may be provided individually in-person, via therapy group/workshops, and/or through remote tele-health services.
Faculty/staff, families, and peers concerned over the well-being of a Fredonia student are encouraged to consult with Counseling Center staff to determine appropriate supportive actions.