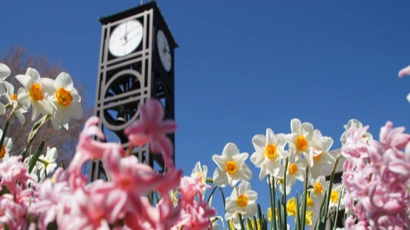 Campus Community Bus Schedule
ALERT 4/11/23:
- 4/11/23 - The bus may be off schedule (late) today. Traffic is being rerouted due to a fire on Central Avenue and we are expecting delays. Please plan accordingly.
- 5/19/23: Bus service stops at 10:50 pm and will resume in Fall 2023
- Please check this page regularly for bus status updates. Bus service may stop if driving conditions are unsafe. Please ask the driver when boarding the bus if there are any planned interruptions in order to avoid being stranded.
The Campus Community Bus Service is operated by the Student Association at Fredonia State University. Funding for this service is provided by the mandatory student activity fee and with N.Y.S. Section 18-b transportation operating assistance. Any questions or concerns regarding the Campus -Community Bus Service should be directed to the Student Association Office 716-673-3381 Monday through Friday from 8:30 AM to 4:30 PM.
Live Bus Tracking:
Click on the Bus Tracker Link to see the current location of the bus.
2022-2023 Bus Information:
Click link to download pdf Bus Schedule 2022-2023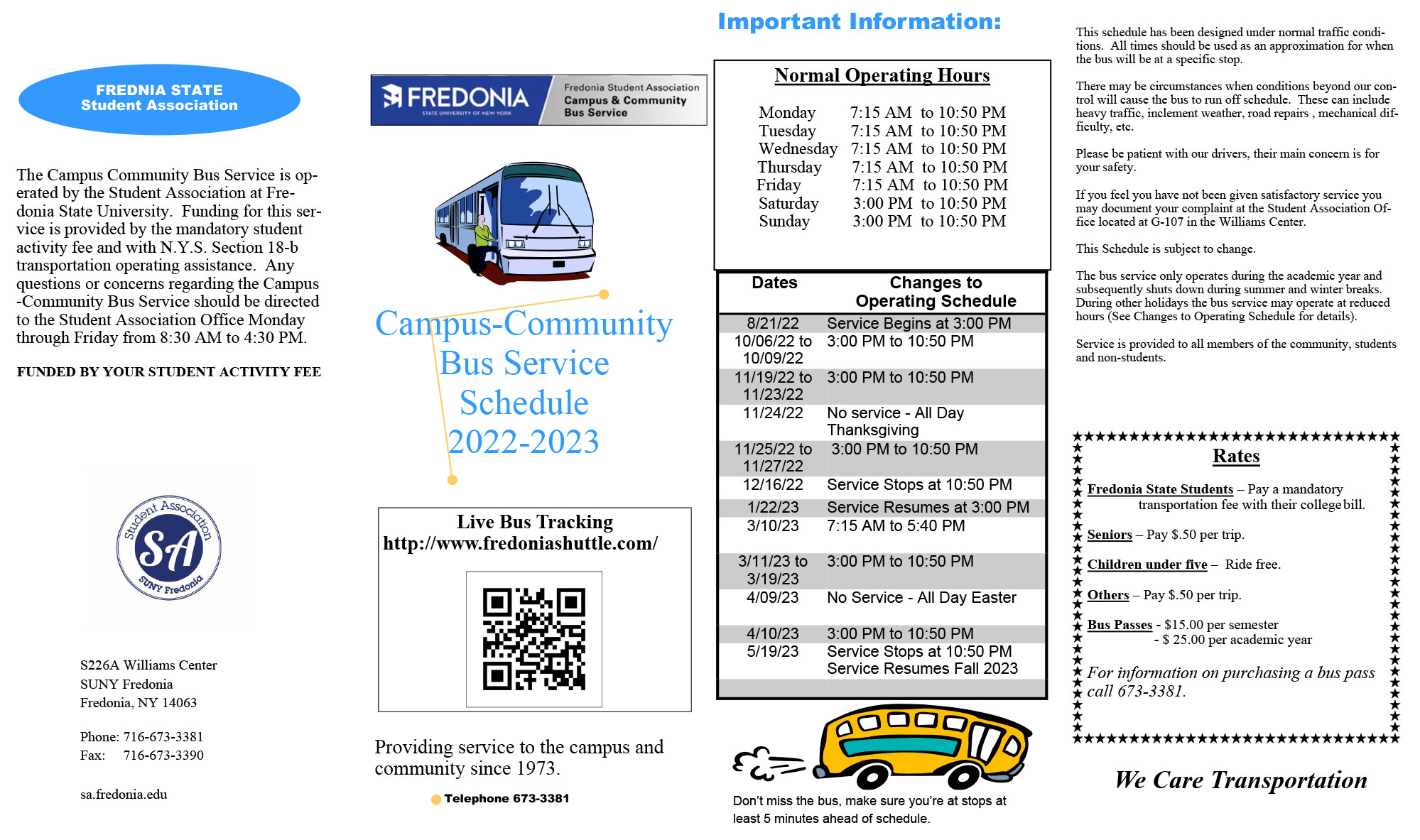 Bus Schedule: