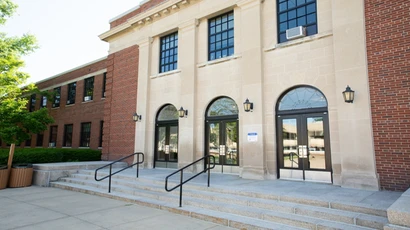 Equal Opportunity
Employment Opportunities at Fredonia
Fredonia is a comprehensive, selective, public, residential, liberal arts university located in beautiful Western New York, just minutes from Lake Erie. Founded in 1826, the university is among the oldest in the SUNY system. Fredonia is home to a world-renowned School of Music and awards both bachelor's and master's degrees in over 100 degree programs in the liberal arts, natural and social sciences, mathematics, education, and business. Fredonia also features cutting-edge programs in the emerging fields of technology, service, and communication. Fredonia has consistently ranked among the top public, master's granting universities in the North by U.S. News & World Report.
Pre-Employment/Background Screening
Fredonia prides itself on an outstanding workforce. To continually support organizational excellence, the university conducts background screens on applicants.
Equal Opportunity/Affirmative Action Employer
An Affirmative Action, Equal Opportunity Employer, Fredonia provides for, and promotes, equal opportunity employment, compensation, and other terms and conditions of employment, without discrimination.
For a comprehensive listing of all employment opportunities at Fredonia, please visit the Department of Human Resources.