Fredonia College Foundation
It takes teamwork to get it done!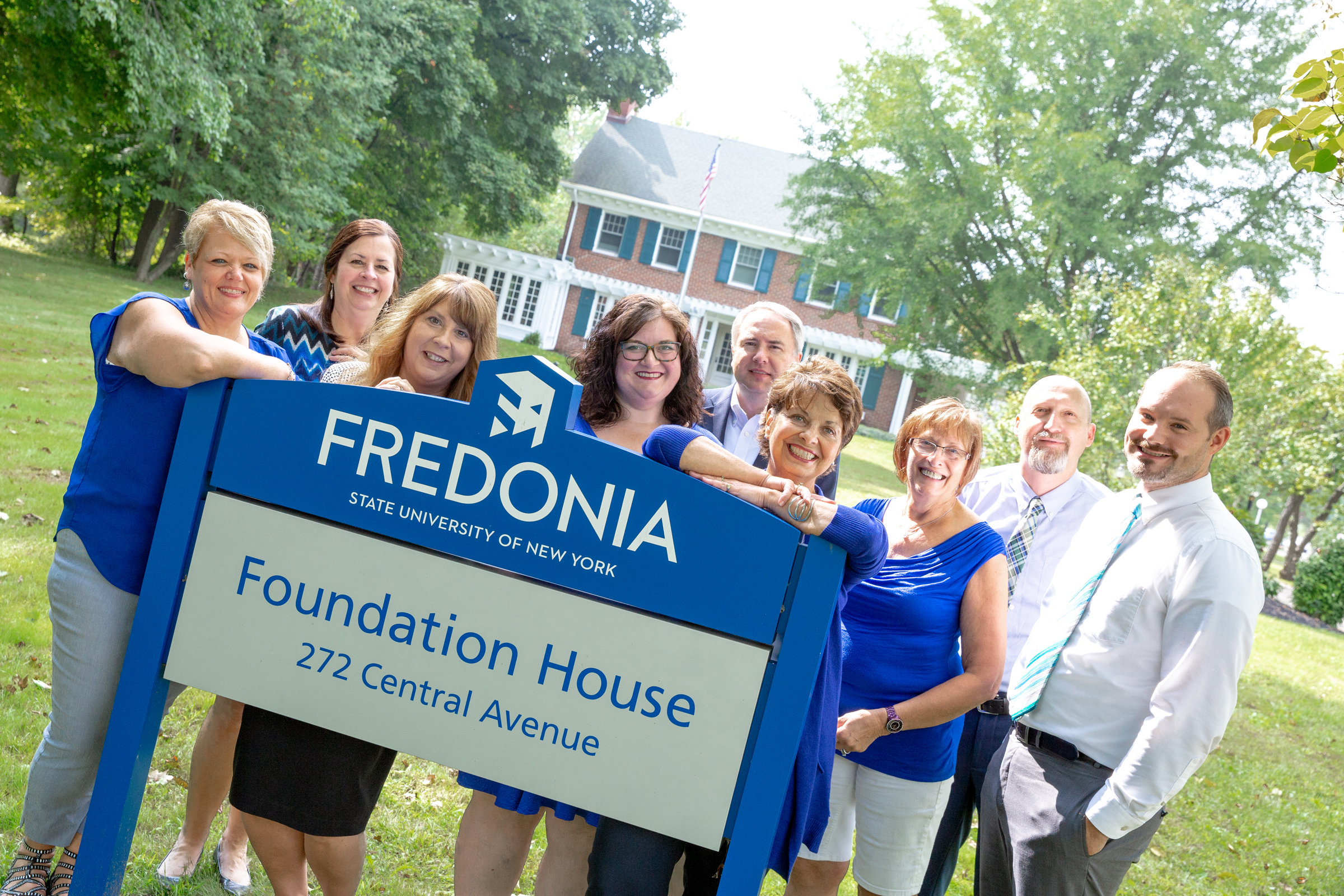 ---
The mission of the Fredonia College Foundation is to accept financial contributions to promote, advance and support the activities and programs of Fredonia. In doing so, the foundation administers resources and supervises the investment of philanthropic funds and other revenues for the university.
How you can make a difference
Give to an existing fund
We hold more than 500 endowed funds that have been created by donors like you. They are listed by the academic area they serve at Fredonia. Browse our existing funds to see what's available.  
Naming Opportunities
Your major gift can name a facility or entire building after a person who is special to you.
Make Fredonia a beneficiary
Our Planned Giving pages let you think ahead and leave a legacy.
Create a new endowment
If you have a special vision to help someone achieve an academic goal, we will work with you to establish an endowed fund designed to meet the needs that you specify.
Financial Information
Thanks to the generosity of our donors, we distributed $2.6 million in programming and scholarships to Fredonia in 2017.
Read the 2021 Annual Report
Making a Gift
Giving is tax exempt. Thank you for considering a gift to the Fredonia College Foundation, a tax-exempt 501(c)3 organization, which benefits the State University of New York at Fredonia.
Join the team
Be part of the dream