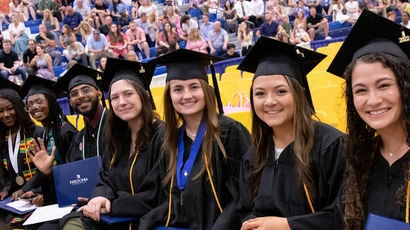 Fredonia College Foundation
The Fredonia College Foundation supports the university by accepting financial contributions to promote, advance and support the activities and programs of Fredonia. In doing so, the foundation administers resources and supervises the investment of philanthropic funds and other revenues for the university.
Whether online, in-person, or by mail, the Fredonia College Foundation makes it easy to give.
Options for Giving
You can give to an existing fund, create a new endowment, and learn about other ways you can create a legacy at Fredonia.
Awards, Scholarships, Funds
See all the current awards managed by the Fredonia College Foundation.
Impact of your gift
Read about the impact your gift has on the next generation of Fredonians.
Foundation information
Board members, financial information, annual reports, and other information about the Fredonia College Foundation is available here.