August 21, 2017 - Fredonia hosts solar eclipse viewing party behind Science Center
October 8th, 2016- Engineering and Physics Club travels to conference at Bowling Green University.
Seven Fredonia students attended an APS conference at Bowling Green University. The theme of the conference was Materials for Energy and Sustainability.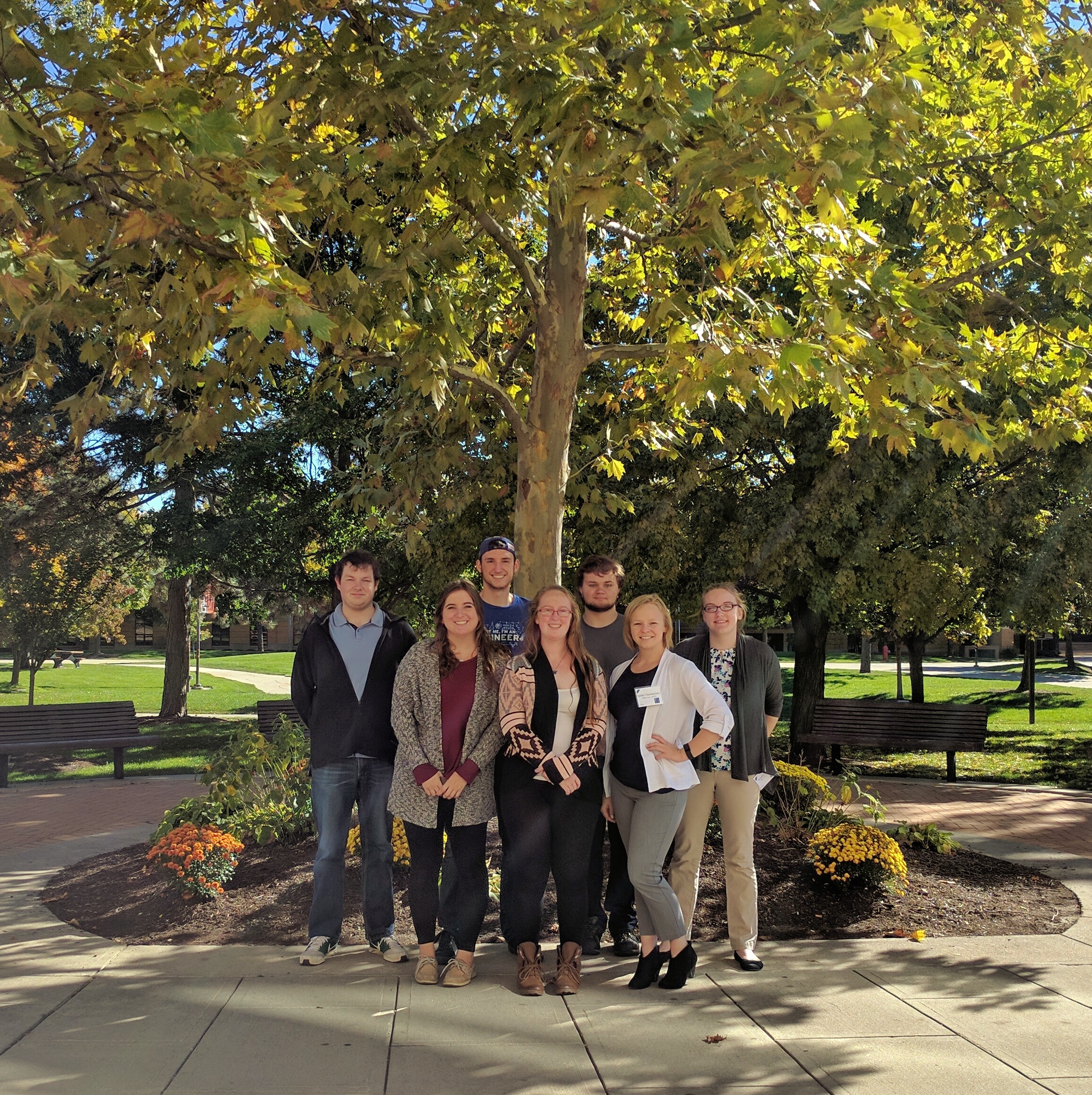 September 30th, 2016- Physics Department Picnic.
Students and faculty gathered on a beautiful fall day to enjoy food, Kan Jam, and general hijinks.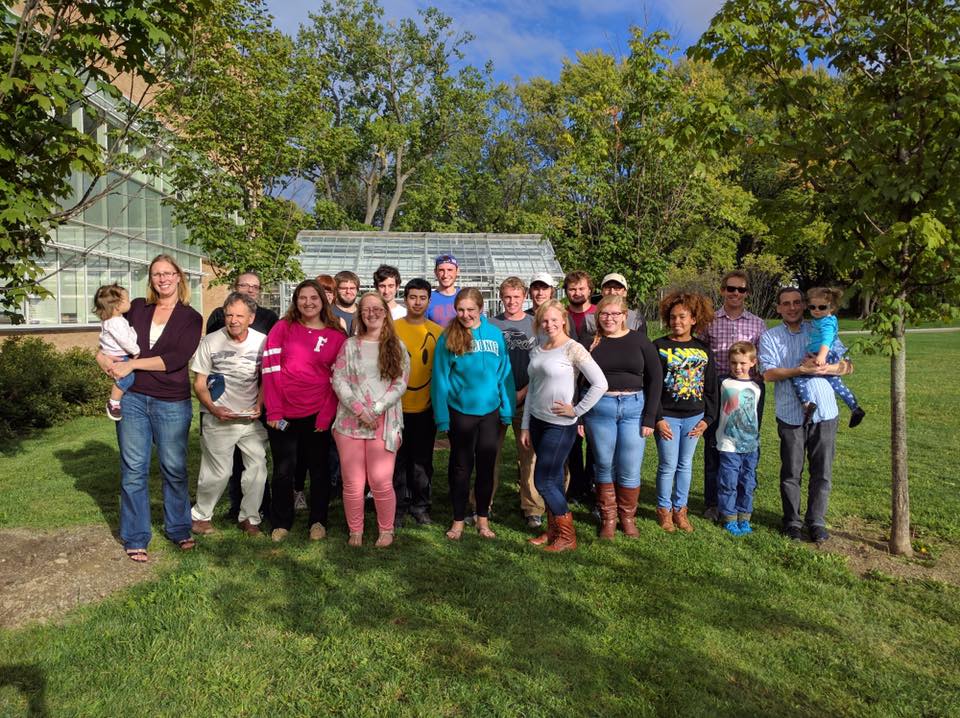 September 16th, 2016- The Physics Department welcomes new faculty member.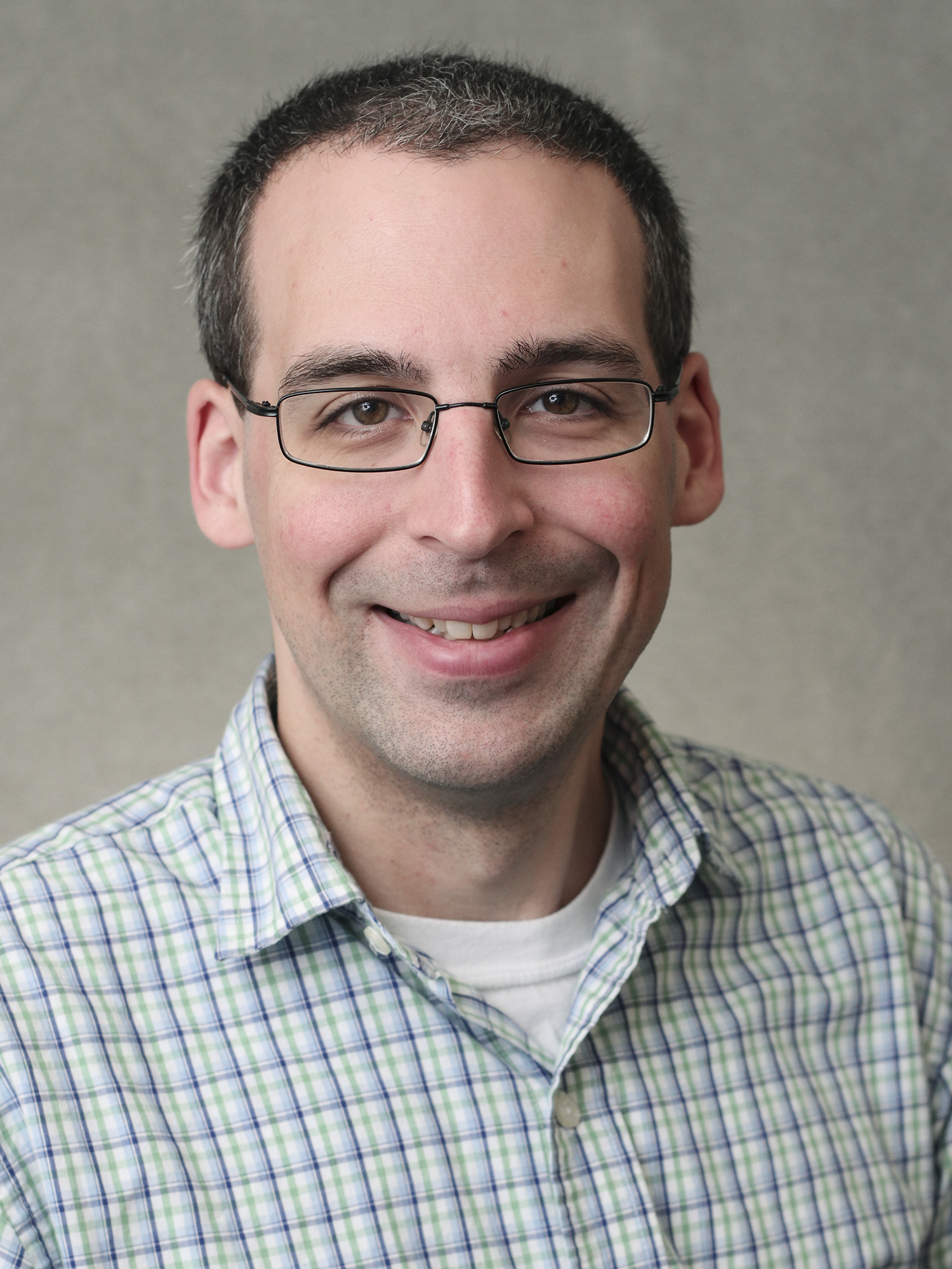 We are excited to welcome Dr. Michael Dunham to our department. As an observational astrophysicist, Dr. Dunham's research focuses on star formation. Dr. Dunham received his Ph.D. from the University of Texas at Austin, and was most recently a postdoctoral felllow at the Harvard-Smithsonian Center for Astrophysics. In addition to teaching and research, Dr. Dunham will also serve as the director of the newly installed 17'' Planewave telescope. Click here to learn more about Dr. Dunham.
October 16th, 2015- Engineering and Physics Club travels to Cleveland
The Engineering and Physics Club attended a regional APS conference which focused on Physics in Biology and Medicine.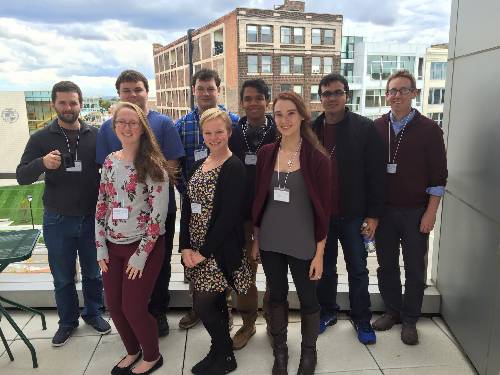 October 1st, 2015- Physics Department Picnic
Faculty and students gathered to enjoy food, the crisp early-autumn air, and some competitive rounds of bocce.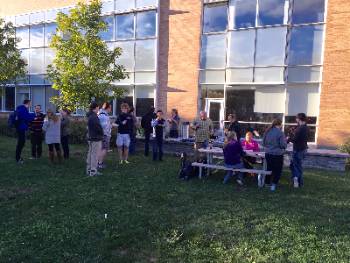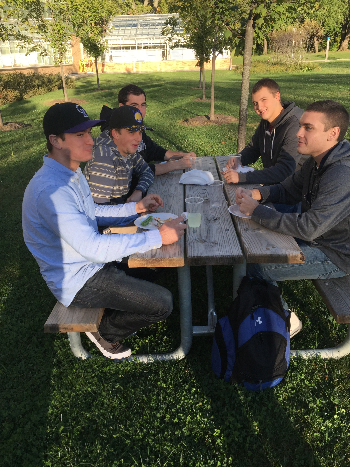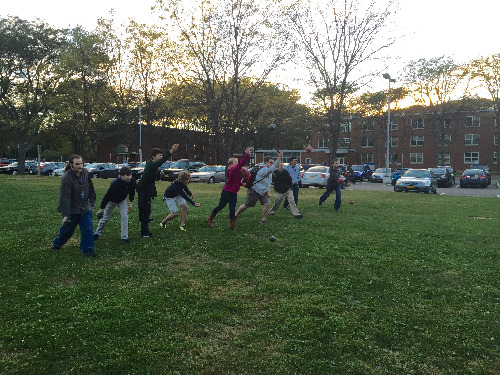 September 25th, 2015- Search for new faculty member in Astronomy/Astrophysics
The Physics Department is excited to announce that we are searching for a tenure-track faculty member in the area of astronomy or astrophysics. Click here for more details. Also, a 17'' Planewave is scheduled to be installed in the dome of the Science Center in late October. Stay tuned for updates and viewing announcements.