Admission to Visual Arts and New Media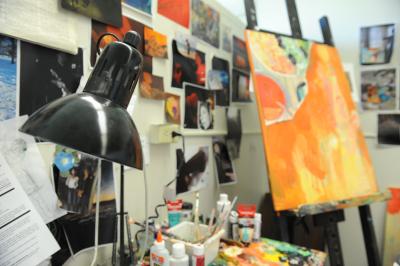 Admission to the department is a two-part application process, an academic application to the Office of Admissions (admission to the college is based upon a review of your academic work) and submission of an acceptable portfolio to the Department of Visual Arts and New Media for both freshman and transfer students.

Portfolio Content
Your portfolio represents your current abilities, but also provides insight into your potential. It does not matter who documents your work, but the images submitted should be of the highest quality that you can manage. Your portfolio should consist of 10 to 20 images that demonstrate your best work in a variety of mediums.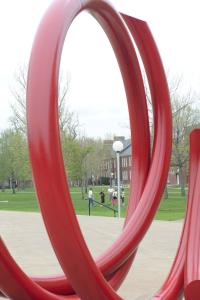 The images you submit should highlight your art and design experience, which could include animation, painting, photography, video, ceramics, sculpture, computer images or website design. Select a range of work that best shows your skills. This doesn't necessarily have to be all "finished" work, and it may not always be your most recent work. Images of sketchbook pages that show how you solve visual problems could also be submitted. For transfer students, your portfolio should represent your basic foundational experiences as well as more advanced course work.

Portfolios can be submitted through an online service using our Online Portfolio Application or by submitting a CD or DVD. Work submitted on a CD should be in standard JPEG format (video work should be submitted as a DVD and web-based work can be submitted as a web portfolio by providing the appropriate URL). The department is standardized on Apple Macintosh computers, but we can accept and view any CD as long as the work is submitted in universal formats. More information can be found on the Portfolio Guidelines. It is recommended that all prospective students contact the Visual Arts and New Media department for additional information concerning portfolios and admissions.