2019-2020 Theme: "Be The Change"
Cameron Kasky, Activist and Advocate
Cameron Kasky will be the 2019-2020 Maytum Convocation Lecturer and Williams Visiting Professor. His presentation, "Be the Change: Tools for a Movement" will be given in King Concert Hall on Wednesday, September 18 at 3:00 p.m. The first in an annual series of events, Kasky's presentation will highlight the 2019-2020 Convocation theme, "Be the Change."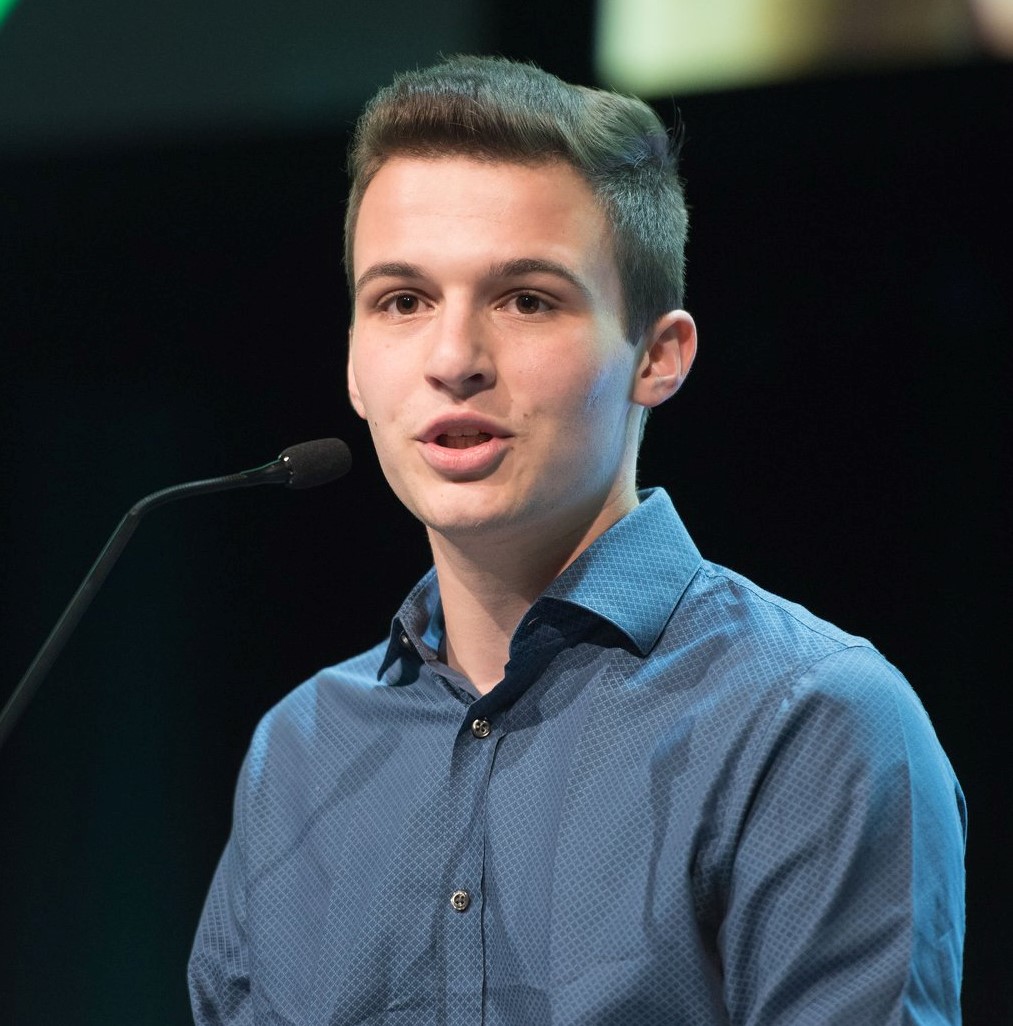 On February 14, 2018, the lives of Kasky and his fellow students at Marjory Stoneman Douglas High School were forever changed when a lone gunman committed the deadliest high school shooting in United States history, killing 17 students and staff members and injuring 17 more.
In the days following the shooting, Kasky and several of the other survivors founded the #NeverAgain gun-control movement. In an interview with Anderson Cooper, Kasky bluntly stated that "my generation won't stand for this."
They subsequently organized March for Our Lives, one of the largest public demonstrations in American history with over one million people filling the streets of Washington, D.C. He and his classmates have traveled to over 70 cities in more than 20 states on the "Road to Change" tour to advocate for gun control and promote youth engagement in political activism.
As he travelled on the "Road to Change" tour, Kasky began to think more about the best ways to communicate with people who did not share his views. He also began to feel the stress and strain of his loss and the media spotlight. He acknowledged that anxiety and depression had become part of his struggle.
As many activists do, he has confronted the reality that progress often comes more slowly than some hope and that it often takes a myriad of approaches to bring about reform. Kasky will share with us his own personal experience as well as the lessons that he has learned about student activism today, an activist's tools, and the value of engaging across differences of opinion.
The lecture is sponsored by the Maytum Distinguished Lecture Endowment and the Williams Visiting Professorship Endowment. The lecture is offered for free, but tickets are required, and will be available at the Fredonia Ticket Office in the Williams Center beginning in September. There is a limit of four tickets per community member, and one ticket per student (ID required). Kasky's lecture begins our 2019-2020 series of convocation events which focus on the theme "Be the Change." For more information about upcoming events, please visit www.fredonia.edu/convocation. Anyone with questions is welcome to email Dr. Jennifer Hildebrand, Convocation Committee Chair, at hildebra@fredonia.edu.
Members of the Convocation Committee: Tracy Collingwood, Jack Croxton, Dawn Eckenrode, Jennifer Hildebrand (chair), Catherine Oag (student), Jenna Salisbury (student), Kay Stonefelt, Denise Szalkowski, Jefferson Westwood, and Jeffrey Woodard.