Fredonia Convocation 2017-2018
2017-18 Theme: "Transformations"
Dr. Amer Ahmed, an acclaimed scholar who studies Islamic culture and has earned praise for his ability to facilitate honest, authentic dialogue that replaces fear and stereotypes with facts and understanding, will be the 2017-2018 Maytum Convocation Lecturer and Williams Visiting Professor.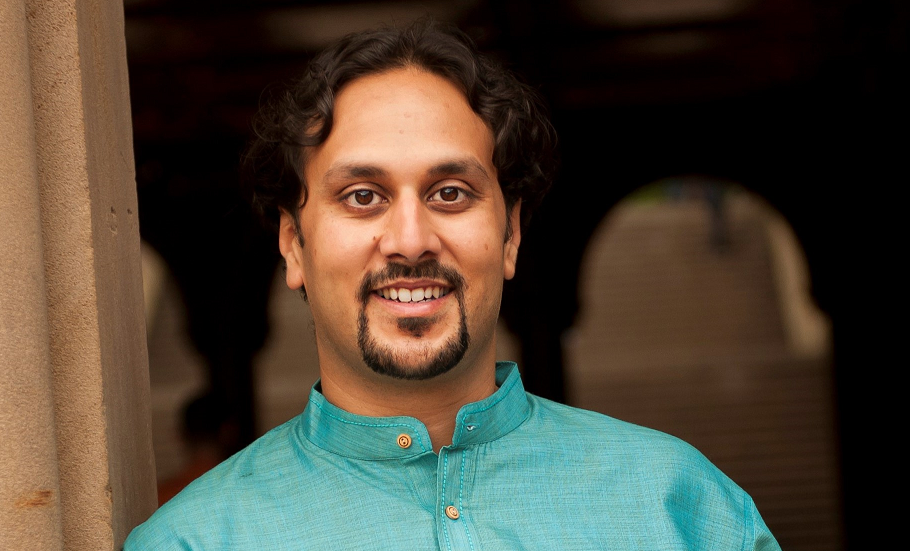 His presentation in King Concert Hall on Tuesday, Sept. 12 at 3 p.m., "Islam: Beyond the Myths, Breaking down the Barriers" will highlight the 2017-2018 Convocation theme, "Transformations." The Convocation Committee's goal in inviting Ahmed is to increase knowledge of Islam and provide needed context to bridge divides. Ahmed indicates that his work is focused specifically on "lifting voices of the youth to create transformative change in the world."
"Since 9-11, American questions and fears about Islam, its teachings and its followers have grown," said Jennifer Hildebrand, Convocation Committee chair. "As the United States ponders how best to keep our citizens safe, the Convocation Committee believes that education must play a central role. If we have concerns about the teachings of Islam, an important step is to learn more about it."
According to a Pew Research Center estimate, Muslims are the fastest-growing religious group in the world, with 1.6 billion followers in 2010. Growth and regional migration of Muslims, along with the ongoing impact of the Islamic State (also known as ISIS or ISIL) and other extremist groups that represent a tiny minority of Muslims and commit acts of violence in the name of Islam, have placed Muslims and the Islamic faith at the forefront of political debate in the United States and other countries.
"Learning more about Islam should allow us to seek out connections and partnerships worldwide with those Muslims who also condemn terrorist acts, and it helps us to develop effective and creative solutions that protect the American people. A policy built on myths and falsehoods is unlikely to succeed," Hildebrand said.
Ahmed is Director of Intercultural Teaching and Faculty Development at University of Massachusetts – Amherst, the flagship of the University of Massachusetts system, with nearly 24,000 undergraduates and over 6,500 graduate students.
A Springfield, Ohio, native born to Indian Muslim immigrants, Ahmed has an eclectic personal and professional background. He has dedicated his life to engaging and facilitating diversity across human difference. He has a doctoral degree in Education from the University of South Dakota and has served as an intercultural diversity consultant, college administrator, facilitator, poet and hip hop activist. He has an M.A. and B.A., in Anthropology and Black Studies.
Ahmed is a nationally known speaker who addresses his diverse areas of expertise at colleges, conferences and institutes. He has appeared on MSNBC's "Melissa Harris-Perry" show and in "Cracking the Codes," a documentary film on racism.
The lecture is offered for free, but tickets are required, and are available at the Fredonia Ticket Office in the Williams Center. There is a limit of four tickets per community member, and one ticket per student (ID required).