Fredonia Convocation 2018-2019
2018-2019 Theme: "The Search for Justice"
Dr. Robert Bullard, "The Father of Environmental Justice"
Dr. Robert Bullard, known as "The Father of Environmental Justice," will be the 2018-2019 Maytum Convocation Lecturer and Williams Visiting Professor. His presentation, "Building Environmentally Just, Sustainable, and Resilient Communities for All: Why Equity Matters," will be given in King Concert Hall on Wednesday, September 26 at 3:00 p.m. The first in an annual series of events, Dr. Bullard's presentation will highlight the 2018-2019 Convocation theme, "The Search for Justice."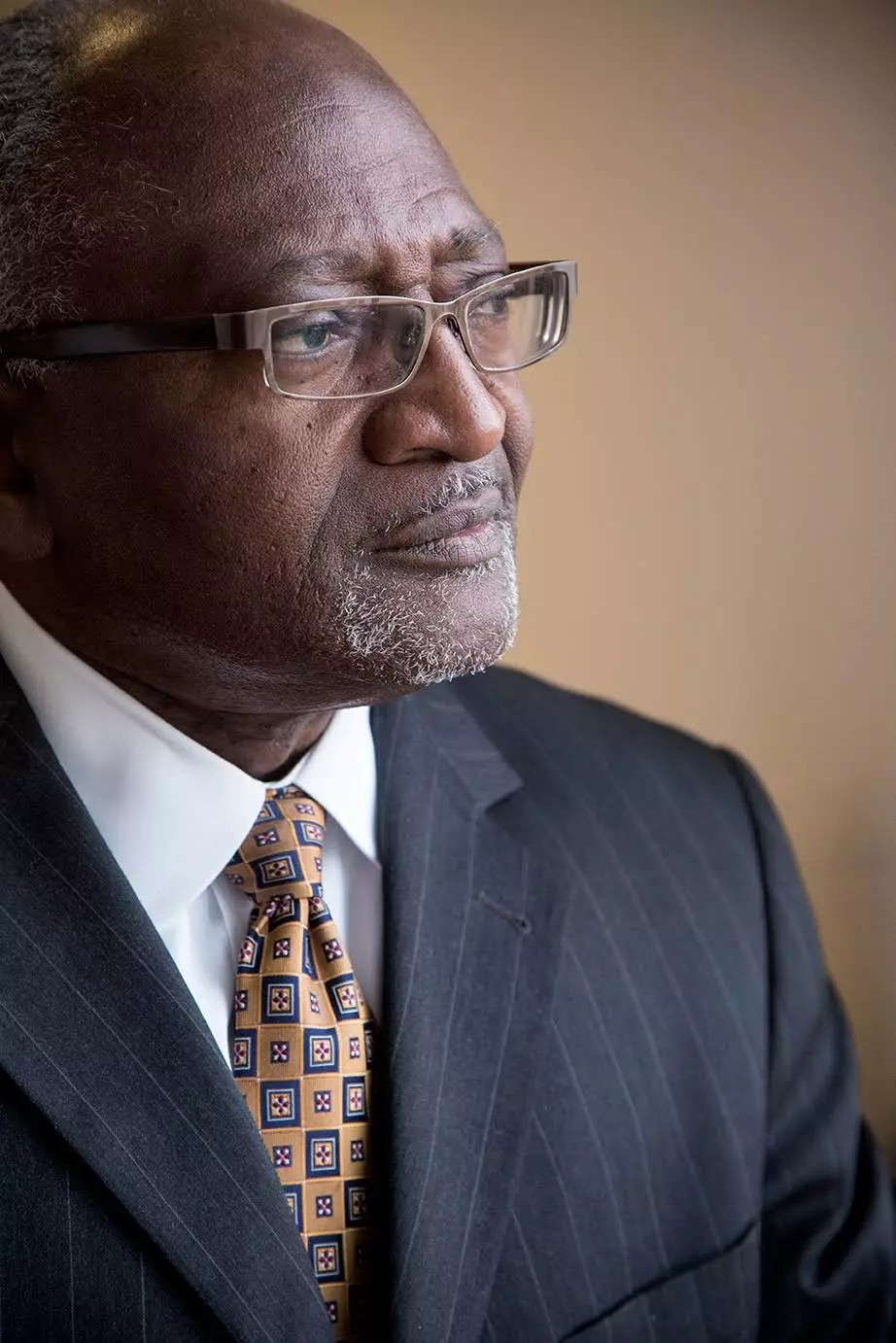 In 2015, the nation learned that the drinking water in Flint, Michigan was poisoning the city's residents. At least 12 people were killed by Legionnaires Disease during the crisis. The city's residents still do not have clean drinking water, and the practice of providing bottled water to residents has ended.
In North Dakota, plans to locate a pipeline that would carry Bakken crude oil near the drinking water supply of Bismarck were scrapped, at the recommendation of the Army Corps of Engineers, because of the potential threat to the water of the mostly white inhabitants. Instead, the pipeline was redirected along a line where a rupture could threaten the water supply of the Standing Rock Sioux. Water protectors protested, but the line was built anyway. After six months in operation, it had leaked five times.
Such environmental crises are not new. Much closer to home for us in Fredonia, the environmental disaster termed Love Canal began when Hooker Chemical and Plastics Corporation dumped chemical wastes into the canal beginning in 1942. Blood samples and measurements of the levels of toxic vapors revealed a significant health threat that is now understood to be responsible for a number of miscarriages and children born with disabilities in the area in the late 1970s.
In an example that may be less known to us, the Akwesasne reservation is home to about 8,000 Mohawk people. Located on the St. Lawrence River, inhabitants of the reservation have suffered from PCBs brought into their community by the river, into which General Motors, Reynolds (Formerly the Aluminum Company of America), and Domtar (a Canadian company) emitted fluorides since the late 1950s. PCBs have been linked to breast cancer and liver, brain, nerve, and skin disorders in humans. The land also tested positive for high levels of heavy metals, including lead, chromium, mercury, cadmium, and antimony.
These examples – and many more that exist in this country – share one similarity. The communities afflicted by these human-made environmental disasters were poorly positioned to protect themselves. Disproportionately, environmental injustices affect poor communities populated by a significant number of people of color.
Dr. Robert Bullard has been fighting this imbalance through his activism and in his scholarship for more than three decades. He has documented the correlation between healthy places and healthy people. Much of his life's work has been devoted to uncovering the underlying assumptions that contribute to and produce unequal protection. His decades-long commitment has earned him the title "The Father of Environmental Justice."
Dr. Bullard's talk, "Building Environmentally Just, Sustainable, and Resilient Communities for All: Why Equity Matters," will explore how the environmental justice framework redefined environmentalism, sustainability, and resilience while challenging institutional racism and the dominant environmental protection paradigm. His research and policy work clearly illustrate that America – and American pollution – are both segregated. Today, he will argue, zip code is still the most important indicator of an individual's health and well-being. Individuals who live on the "wrong side of the tracks" are subjected to elevated environmental health threats and more than their fair share of preventable diseases. Dr. Bullard will explain to us why an Environmental Justice Movement is a national priority, and how addressing equity is a prerequisite to achieving healthy, sustainable, livable communities for all.
Bullard is currently a Distinguished Professor of Urban Planning and Environmental Policy in the Barbara Jordan-Mickey Leland School of Public Affairs at Texas Southern University in Houston, Texas. Professor Bullard received his Ph.D. degree from Iowa State University. He is the author of eighteen books that address sustainable development, environmental racism, urban land use, industrial facility siting, community reinvestment, housing, transportation, climate justice, emergency response, smart growth, and regional equity. He is a proud U.S. Marine Corps veteran.
The lecture is sponsored by the Maytum Distinguished Lecture Endowment and the Williams Visiting Professorship Endowment. The lecture is offered for free, but tickets are required, and will be available at the Fredonia Ticket Office in the Williams Center beginning in September. There is a limit of four tickets per community member, and one ticket per student (ID required). Dr. Bullard's lecture begins our 2018-2019 series of convocation events which focus on "A Search for Justice." For more information about upcoming events, please visit www.fredonia.edu/convocation. Anyone with questions is welcome to email Dr. Jennifer Hildebrand, Convocation Committee Chair, at hildebra@fredonia.edu.
Members of the Convocation Committee: Tracy Collingwood, Jack Croxton, Rebekah Denz (student), Dawn Eckenrode, Jennifer Hildebrand (chair), Felicia Ostrowski (student), Kay Stonefelt, Denise Szalkowski, Jefferson Westwood, and Jeffrey Woodard.