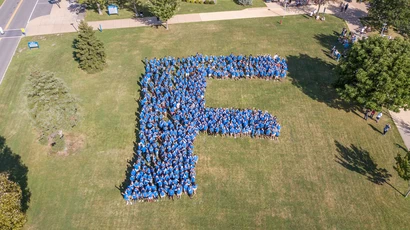 Incoming Students
You've made a great choice! We are happy that you will be joining our Big Blue Family!
Student Arrival and Orientation Information
Spring 2024 Details
The first day of classes is scheduled for Monday, January 22, 2023!
Residence Hall Move-in and New Student Orientation activities will take place a few days prior to the semester's start.
New Student Move-In: Thursday, January 18, 2024
New Student Orientation: Friday, January 19, 2024 - Sunday, January 21, 2024
Returning Student Move-In: Saturday, January 20, 2024- Sunday, January 21, 2024