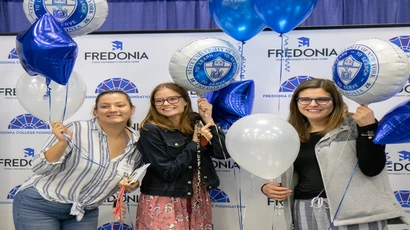 Give to Fredonia
Make a Gift to Fredonia
Learn about existing scholarships
Thank you for your support to the State University of New York at Fredonia through Fredonia College Foundation.
Your contributions and efforts will continue to make a difference in the lives of Fredonia students and the campus community.
Thank you for making a difference!
---
A copy of our most recently filed financial report is available from the Charities Registry on the New York State Office of  the Attorney General Charities bureau website (www.charitiesnys.com), phone 212-416-8401 or, request a copy by contacting the Fredonia College Foundation at 716-673-3321.