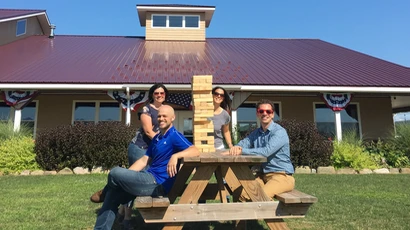 Academic Probation Resources
Do you have an Advisee who was placed on Academic Probation?
Do they feel like this?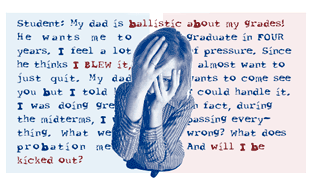 Academic probation can be very confusing for students and challenging for advisors to explain. The following pages are to help advisors work through the policy and to offer some tips for advising students on academic probation.
For Advisees on Probation
Academic Standing Grid - Not sure what academic standing means or how to advise a student to be back in good standing. Review this grid. Any questions, contact the Director of Academic Advising Services or the Registrar's Office.
Academic Standing Policies - We recommend that you reference the catalog online with students when discussing their standing. This is a small gesture to continue to express the idea that they are responsible for informing themselves on academic policy, beginning with the catalog.
Academic Probation Contract - This document is used to impress students with the seriousness of their academic situation. Please note, some departments have adopted this form, others use something else. Please check with your department to see what they require for students on probation. University Policy is that students on Probation must meet with an advisor at least three times during the semester.
Academic Forgiveness Policies - Documents Fredonia offers three options to help undergraduate students repair their academic records: First -Year Forgiveness, the Restart Option, and Academic Bankruptcy.
Tips for Advising Students on Academic Probation - Click here for some tips on how to advise students on Academic Probation.