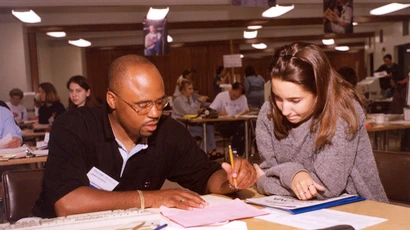 DegreeWorks for Students

It's hard to stay on track if you can't see where you're going.
DegreeWorks is a degree audit and planning tool for Fredonia students to effectively and easily map out their time at Fredonia using a variety of tools. There is a GPA calculator, clear and concise audit of your current standing at Fredonia, and a "What If" analysis for students looking to add to their current program or change programs altogether.
Why use it?
Offers a clear picture of degree requirements
DegreeWorks helps you stay motivated
Allows you to see your progress
Achieve educational goals in a timely fashion by being able to plan ahead
Interactive "What If" scenarios
Minimizes excess credits, saving you time and money
Prepares you for advising sessions
Watch these Helpful Videos!
Logging In
Deciphering Your Worksheet
Running a "What If Analysis"
Saving & Printing a PDF