Overview of Programs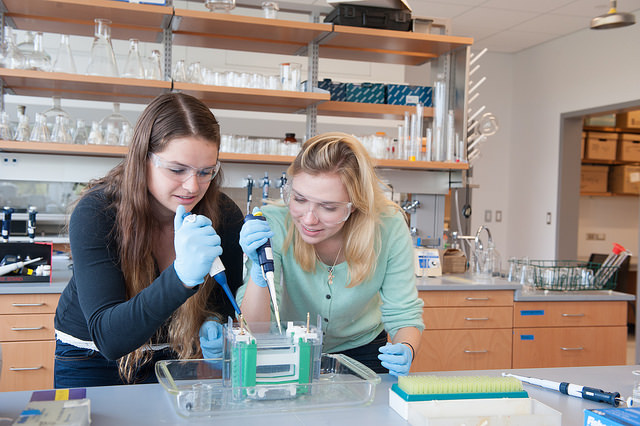 Biochemistry – Enabling fundamental advances in medicine, agriculture, industry and basic science, Fredonia's Biochemistry program is designed to prepare students for graduate school, medical school or careers in biomedical research.
Chemistry Track I & ACS Track – This "standard major" is often chosen by students having second majors, minors or pursuing teacher certification. The ACS program satisfies the curriculum requirements of the American Chemical Society (ACS) and is recommended for students interested in graduate or professional schools.
Four Year Degree Map Chemistry Tracks 
Adolescence Education in Chemistry - This program merges two of Fredonia's biggest strengths, science and education. Pursuing certification in essentially means you'll have a dual major in Adolescence Education and Chemistry. You'll be involved with coursework rich with science, teaching principles, and field work. Every year Fredonia's Adolescence Education Science majors have education and science practicum with their field experiences and laboratory courses. Adolescent Ed. 
Four Year Degree Map Adolescence Education in Chemistry