Music Industry Internships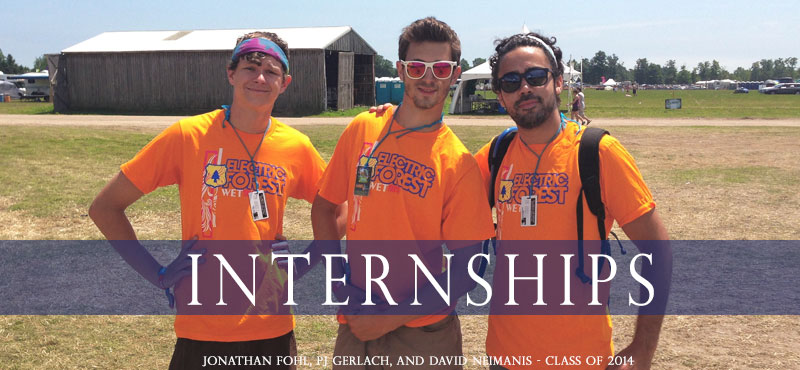 Briannie Garbey - Universal Attraction Agency
Briannie Garbey worked for the Universal Attraction Agency, a booking agency in New York City. Briannie had an opportunity to assist Keith Sweat, Mc Lyte, Chuck Chillout and more. Briannie was a part of the ILovethe90s tour; the highest grossing 90s tour currently.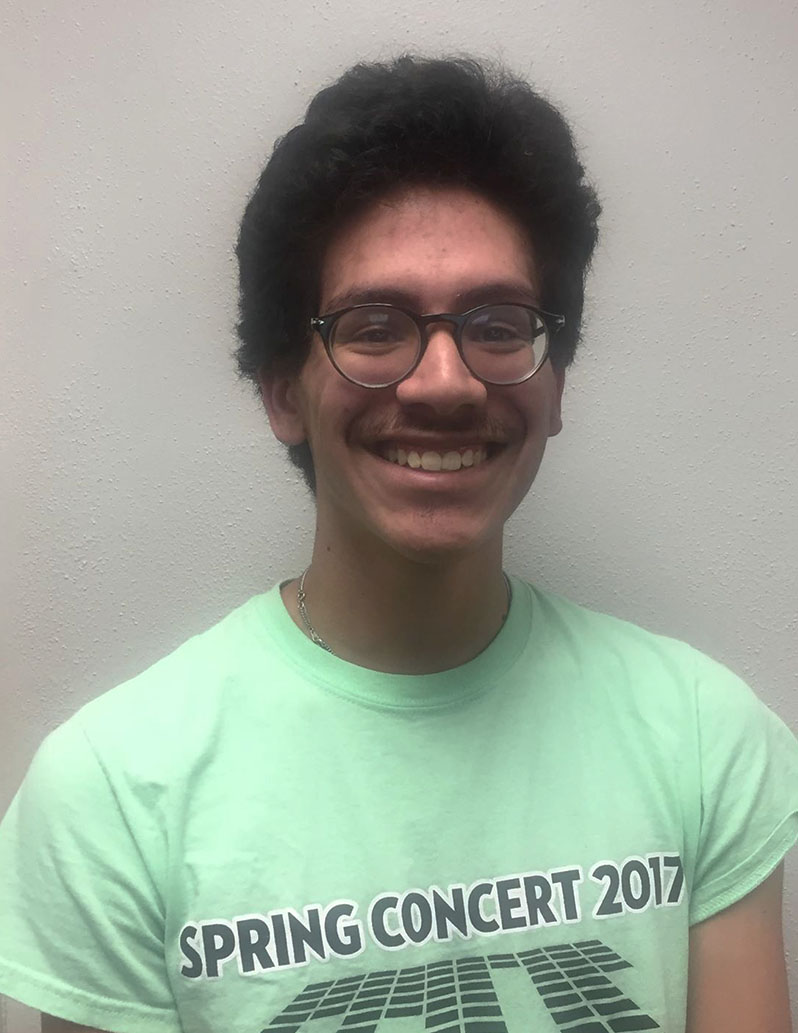 Jack Kane - Canalside Buffalo
Jack Kane, Music Industry major, interned at Canalside Buffalo, NY. Jack assisted programmers who held classes and events at Canalside. When he wasn't assisting fitness instructors and live bands, Jack's responsibilities included greeting people at the VIP Entrance and managing the will call ticket list.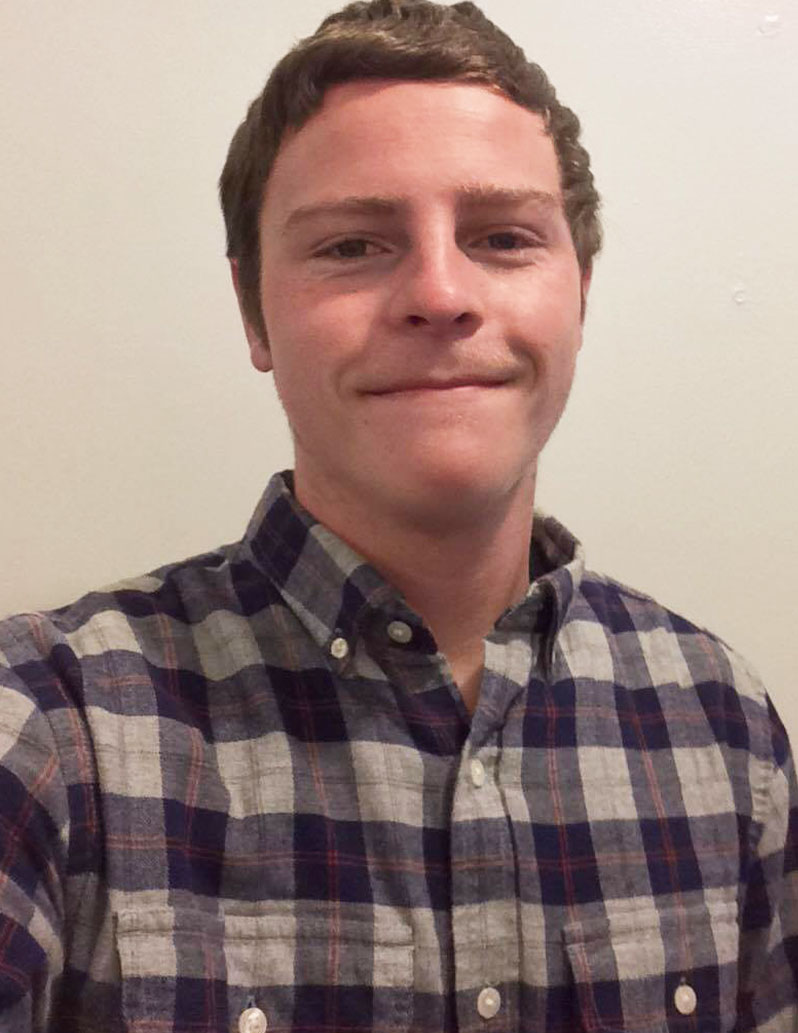 Chris Egan - Fanbassador
Chris Egan worked with Fanbassador, crowdfunding company based in Buffalo, New York. His responsibility as a marketing and operations intern was compiling artist data, organizing artists reports and many more tasks. Chris participated in the "Tailor Made" music festival at Canalside Buffalo featuring artists like Travis Scott and 2 Chainz.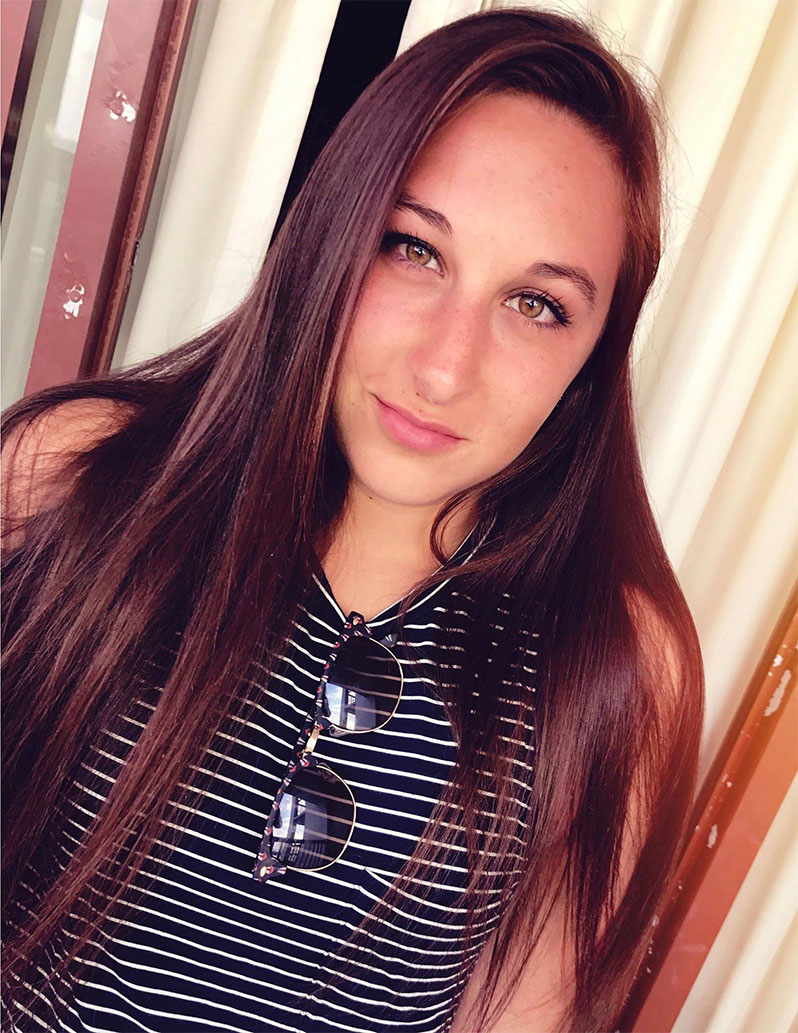 Hallie Christopher - Entercom Buffalo and Warner Music Group
"In summer of 2016, I interned as a promotions assistant with Entercom Buffalo. I was assigned tasks of calling on-air radio winners, working meet and greets, and helping plan and organize events including Kiss the Summer Hello, Starry Night in the Garden and Kerfuffle."
"In the summer of 2017, while interning for ADA through Warner Music Group in New York City, I got experience in the sales and marketing division of the music industry. I worked with the ADA team by participating in nationwide marketing and sales calls and meetings. I also received hands-on experience pulling Nielsen SoundScan sales, DMA, and chart reports."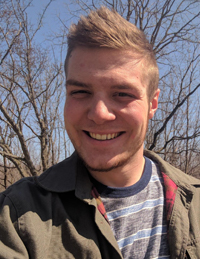 Elliott Tessmer - WoldPak Clothing
"During my internship with WolfPak Clothing, I was responsible for marketing and social media outreach, creating media using photography, videography and graphic design. Through events and community outreach we spread WolfPak's message and further promoted the brand. Through music and other art forms, I was able to advocate the brand and give it a real identity."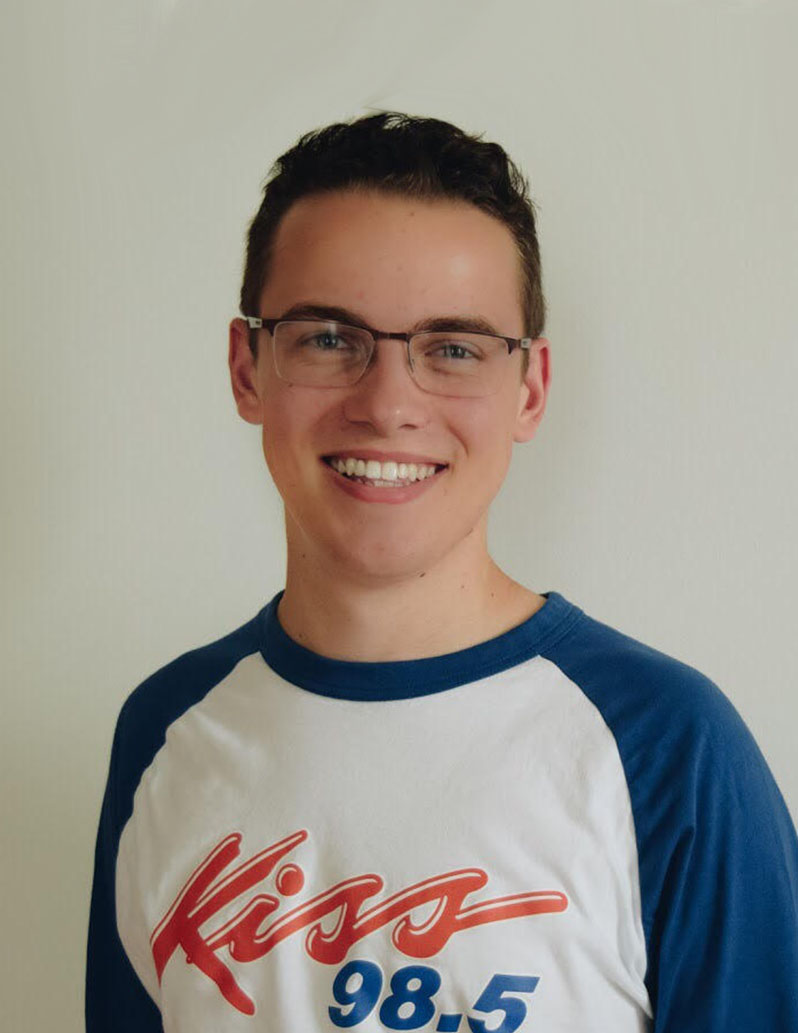 Noah Maciejewski - WKSE (Kiss 98.5)
Noah Maciejewski is a Senior Audio/Radio Production and Broadcast Video Production Major with a minor in Music Industry. In the summer of 2016, Noah was an intern at WKSE, a Top 40 radio station in Buffalo better known as Kiss 98.5. Since his internship, Noah is working as a weekend on-air personality and a part-time promotions assistant.
---
Internship Opportunities
Listed below are a series of internships obtained by some of the students in the Music Industry Program:
Booking Agencies
The Agency Group - New York, NY
Magazines
Paper Magazine - New York, NY
Management Companies
Top Artist Productions - Buffalo, NY
InTouch Entertainment - New York City, NY
Music Social Networking
ConcertAttack.com
Orchestras
Buffalo Philharmonic Orchestra - Buffalo, NY
Rochester Philharmonic Orchestra - Rochester, NY
Promotion/Production/Marketing Companies
Audible Treats - Brooklyn, NY
Beyond The Box Productions - Los Angeles, CA
La Monte Productions - Los Angeles, CA
PromoWest Productions - Columbus, OH
Spectrum Entertainment - Fredonia, NY
The Syndicate - Weehawken, NJ
Publishing
Downtown Music Publishing - New York, NY
Radio Stations
90.5 WBER - Penfield, NY
95.5 WPLJ - New York, NY
107.5 WBLS - New York, NY
CD101.1 FM Radio - The Alternative Station - Columbus, OH
Citadel Broadcasting - Buffalo, NY
Entercom Communications - Buffalo, NY
JVC Broadcasting - Long Island, NY
Record Labels
Art of the Underground Records - Buffalo, NY
Atlantic Records - New York, NY
Doghouse Records - New York, NY
Good Charamel Records - Buffalo, NY
Matriarch Entertainment/Universal Music Group - New York, NY
RED Distribution - New York, NY
Photo Finish Records - New York, NY
Righteous Babe Records - Buffalo, NY
Sony Music Entertainment - New York, NY
Temporary Residence Limited - Brooklyn, NY
Warner Music Group - New York, NY
Recording Studios
Phantom Audio - New York, NY
Outer Limit Studio - Buffalo, NY
Television Networks
Country Music Television (CMT) - Nashville, TN
Venues
Darien Lake Performing Arts Center with Live Nation - Darien Center, NY
Nikon Jones Beach Theatre with Live Nation - Jones Beach, NY
Shimon Presents Inc. Work Exchange Team - Various locations in Michigan, Ohio, & Hancock, NY
Town Ballroom - Buffalo, NY
Water Street Music Hall - Rochester, NY
Dunkirk City Hall - Dunkirk, NY
Other
EBC WEST - Fredonia, NY
Monster Energy - Long Island and Queens, NY