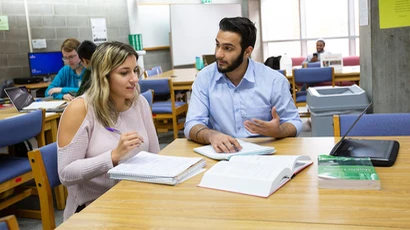 Tutoring Services
Whether you are looking for the extra assistance you need to pass a class, or you want help boosting your 'B' to an 'A', Tutoring Services is for you. We offer confidential, free tutoring in virtually all subjects offered at Fredonia. 
Tutoring Updates:
Tutoring has ended for the 2022 - 2023 academic year.  We will begin tutoring for the Fall 2023 semester on Monday, August 28th.
Have a great summer!
Please direct questions to tutoring@fredonia.edu.