The Learning Center began in 1979 in the Campus Center (now the Williams Center) to help students with writing. As the years passed, more subjects were added. The Learning Center moved to Gregory Hall in 1981, where it stayed for eleven years before moving to Hendrix Hall in 1993. Seven years later, in the Fall of 2000, the Learning Center moved to its present location, on the Fourth Floor of the Carnahan-Jackson Center for Learning and Scholarship in Reed Library.
Mission Statement
Students need the opportunity to work with their peers. Tutoring Services at the State University of New York at Fredonia seeks to provide free, confidential, non-biased, collaborative tutoring services as a way of enabling students who choose our help, to succeed in their course work and understand what learning really is.
Tutoring is not an answer service but exists to provide assistance supplemental to course work, to instill independence in undergraduate students so they have the confidence to work on their own, and to increase the quality of education for both tutors and tutees.
Tutoring at Fredonia is students helping students discover their own answers, not being given answers or taught a subject. Students helping students to become independent learners is our primary purpose.
Written by Tutors, Spring 1999 (Updated August 2018).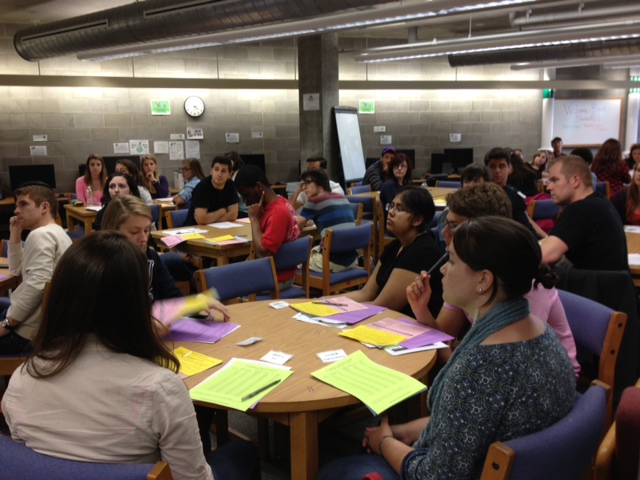 Awards and Recognitions
In 1991, the Fredonia State College Learning Center was chosen as the best tutoring service of all SUNY schools -- this was the result of a student survey, not abstract administrative statistics. The survey is conducted every three years, and in the 1994, the 1997 and the 2000 survey, the Learning Center still ranked a high second. The tutoring program at Fredonia, including all of the tutor training and requirements has twice been chosen by the New York State College Learning Skills Association as a showcase program for New York State.
Adam Hino
Coordinator, Tutoring Services
E-Mail: Adam.Hino@fredonia.edu
Phone: (716) 673-3550
Gloria Hobbs
Department Secretary
E-Mail: Gloria.Hobbs@fredonia.edu