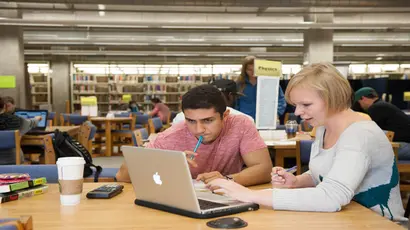 Locating Tutoring services
Tutoring Services are located on the Fourth Floor of Reed Library in the Carnahan-Jackson Center for Learning and Scholarship. The drop-in Tutor Area is also located on the Fourth Floor. The doors to Reed Library can be reached from three primary entrances: from under the canopy leading to the Williams Center; from the tunnel leading northwest to Maytum Hall; and from the doors on the south side of Reed.
Drop-in tutoring for music takes place in Mason Hall room 2020.