Information on the Greek Recruitment Policy can be found here.
Below are a list of the Greek Life Organizations:
Kappa Sigma Fraternity
Sigma Phi Epsilon Fraternity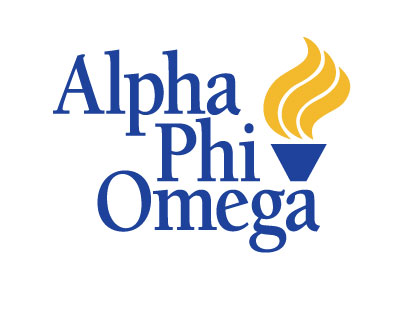 Alpha Phi Omega - National Service Fraternity
Purpose: "It is the vision of Alpha Phi Omega to be the premier, inclusive, campus-based, leadership development organization through the provision of service to others and the creation of community."
Mission Statement: "Alpha Phi Omega teaches through the principles of Leadership, Friendship and Service that we are architects of our own ambitions and that each of us has the opportunity to develop ourselves to be whatever we seek to be." 
The Fraternity has established four fields of service in which chapters are involved in:
Service to the Campus
Service to the Community
Service to the Nation
Service to the Fraternity
Partners in Service: 
Relay for Life - American Cancer Society
4H
America's Promise Alliance 
Boy Scouts of America
Big Brother Big Sisters
Camp Fire USA
Global Youth Service Day - Youth Service America
Girl Scouts of the United States
Special Olympics 
Events: 
Red Cross and ConnectLife Blood Drives
Chautauqua County Foster Care Christmas Party 
National Service Week
Winter Clothing Drive
Wellness Week - week focused on bringing awareness to mental health 
Annual participation in Relay for Life
Annual participation in Walk to end Alzheimers 
Annual participation in Safe Halloween
Annual participation in Fll Sweep 
Annual participation in Feeding Fredonia

Alpha Psi Lambda Fraternity
Alpha Psi Lambda is a co-ed, Latino-interest social fraternity. 
Mission Statement: The mission statement of Alpha Psi Lambda emphasizes the importance we place on academics, diversity, and community involvement: "To promote continued personal and collective growth of our membership, success and unity through education, leadership, cultural awareness and community service."
Motto: "Together We Shall Seek The Noblest"
Purpose: The Eight Purposes are the foundation of Alpha Psi Lambda. These are the basis for the achievements that each member strives to fulfill:
Serve the university campus and community.
Bring forth on a scholastic level, Hispanics/Latinos and others at the university on the basis of friendship.
Provide a supplementary educational, social, and cultural experience for the mutual cultivation of its members.
Advocate for the needs and concerns of the Hispanic/Latino students.
Promote a basis for the diversity of the Hispanic/Latino cultures.
Enhance the educational experience through social and cultural activities, and assist in the development of members' leadership abilities.
Promote inter-fraternity relations.
Foster positive relations between the Greek system, University/College Administration, and the outside community.
Philanthropies:
Boys and Girls Club of America
Dunkirk City Schools District
Annual Events:
Participation in Latinos Unidos' "Hispanic Heritage Month" events.
La Fiesta (Bi-Annual)
Fall Sweep
Relay For Life
Point Gratiot Beach Clean Up
Founders Week Celebration

The Delta Chi Fraternity
Mission Statement: Our mission is to promote friendship, develop character, and assist in the acquisition of a sound education.
Philanthropies:
The Jimmy V Foundation for Cancer Research
Volunteer Work & Community Service:
Dunkirk Camp & Conference Center's "Halloween Happening"
The American Cancer Society's "Relay for Life"
The Lion's Club "White Cane Drive"
The Boys & Girls Club of America
Fall Sweep
St. Columbian's on the Lake Retirement Home
Beach Clean-Up
Friendly Kitchen
Events:
Miss Delta Chi
Pie a Delta Chi
Chicken for a Cure
The Jimmy V 3 on 3

Delta Phi Epsilon Sorority
Mission Statement: Delta Phi Epsilon is a sorority of women dedicated to a lifetime of sisterhood and the development of all members through a commitment to excellence." Delta Phi Epsilon develops a social consciousness and a commitment to think and act for the greater good. We assure continuous development and achievement for women by embracing our founding principles of Justice, Sisterhood, and Love.
Philanthropies:
The National Association for Anorexia Nervosa and Associated Disorders (ANAD)
Cystic Fibrosis Foundation (CFF)
Lupus Foundation of America
Delta Phi Epsilon Educational Foundation
Events:
Volley for Kaity for the Lupus Foundation
ANAD week - spread awareness for eating disorders and support a healthy body image
Deepher Dude - a male talent competition to benefit CFF
Adopt A Highway each semester
Annual participation in Relay for Life
Buffalo Breast Cancer walk each October
Sigma Gamma Phi - Arethusa Sorority
Purpose: The purpose of Sigma Gamma Phi is to develop and maintain friendships, preserve the heritage of Arethusa, and achieve the highest level of accomplishment by:
Supporting all of our member's goals and ideals as a means to develop and strengthen their character.
Promoting superior scholarship as a basis to intellectual achievement. 
Participating in community service activities to leave an ongoing positive impact on the world around us. 
Collaborating with other organizations in order to encourage fellowship and strengthen ties amongst the campus community.
Philanthropies:
March of Dimes 
Susan G Komen for the Cure
Hope Scholarship: We also work as a sorority to raise money for sisters in financial need in honor of our eternal sister, Hope Antz.
Events:
Making Strides Breast Cancer Walks 
March of Dimes Walks
Fall Sweep
Annual "Fred Fest" Cleanup
Walk to End Alzheimers
Lakeshore Humane Society Adoption Days
Relay for Life
Bald for Bucks
Annual Hope Event

Sigma Kappa Sorority 
Purpose:
The purpose of Sigma Kappa Sorority is to provide women lifelong opportunities and support for social, intellectual, and spiritual development by bringing women together to positively impact our communities. Specifically, our sorority is bound by a promise to our values: personal growth, friendship, loyalty, and service. Members are bound by this promise to be the best person they can be, to demonstrate sisterhood and friendship throughout life, to model service and leadership in their communities, especially within Sigma Kappa, and to remain loyal to Sigma Kappa and to live its values in all that they do. 
Philanthropies: 
Sigma Kappa Foundation 
Inherit the Earth
Gerontology 
Maine Seacoast Mission
Alzheimer's Association 
Events: 
Annual participation in the Walk to End Alzheimer's 
Ultra Violet Event for the Sigma Kappa Foundation 
Monthly visits to WCA Home in Fredonia 
Adopt a Highway cleanups in Fredonia 
Jammin' for Jessa - fundraiser for a sister we lost due to Brain Cancer 
Week of Giving - a week in November dedicated to bettering the local community 
Respect Week - a Sigma Kappa movement to strengthen the bonds of sisterhood and condemn hazing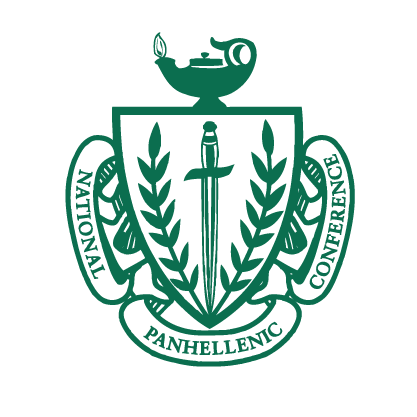 Panhellenic Council
"Advancing the Sorority Experience Together"
Purpose
The Panhellenic Council is the governing body of sororal life on campus. It is our mission to promote and advance the common interest of sorority women, foster inter-sorority relationships, and in general benefit the sorority experience on the Fredonia State campus.
Events