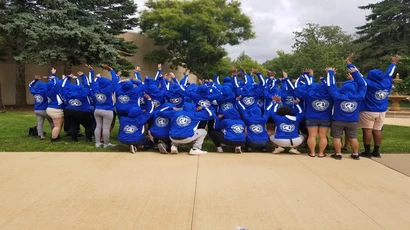 Intercultural Center
The Intercultural Center (IC) is a student support center that plans and implements educational, cultural, social and recreational presentations on diversity to facilitate cross cultural dialogue for the entire campus at Fredonia.
About
The Intercultural Center (IC) serves a hub for inclusive programming and collaborates with various campus & community stakeholders, to provide programming and support. The IC is housed under the Division of Student Affairs and primarily supported by Student Engagement & Inclusion and works cohesively with the following offices:
SEI Virtual Office Hours Calendar
Intercultural Center (IC) Mission
The Intercultural Center seeks to enhance the student experience by cultivating an inclusive community, on and off campus, through support and collaboration with campus constituents, while providing students with the skill sets needed to excel and make a difference.
Vision
Empower the campus community to take ownership of fostering an inclusive community.
Values
IC seeks to establish an inclusive community of diverse students.
IC seeks to inspire students in leadership roles to make a difference in their community through collaboration and other means.
Through programming, workshops, trainings and events, affiliated with IPS, students and faculty will be able to create a community that is supportive, inclusive, and a service to the campus.
The center encourages the campus community to investigate and acknowledge dissimilar cultures, recognize and celebrate differences because the very things that separate can, with mutual respect, bring communities together.
Thank you for visiting! Discover what events and programs the Intercultural Center has to offer by browsing through our pages. 
Connect with us:
Read about the "Keeper of the Dream" scholarship winners!
Intercultural Major Events