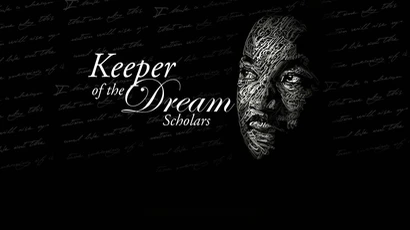 Keeper of the Dream Scholarship (KOD)
The Intercultural Center is pleased to offer the Fredonia Keeper of the Dream Scholarship and Leadership Program (KOD.) Each year, four first-year students receive this scholarship, established by the division of Student Affairs (SA). Keeper of the Dream Scholars live in the Residence Halls for the first two years, participate in leadership training and career development activities, volunteer experiences, multicultural awareness activities, and are expected to hold progressively more extensive leadership positions on campus. These activities foster the retention of the students in the program, as well as provide role models to help retain other students associated with the Keeper of the Dream program.  To remain in the program, students are expected to maintain full time enrollment, maintain class standing from year to year, live in the residence halls the first two years, and maintain at least a 3.0 overall grade point average.
Keeper of the Dream scholarships are awarded competitively to entering first-year students based on high school achievement, community service and a demonstrated commitment to multiculturalism.
Recipients are expected to demonstrate personal leadership and commitment to cultural pluralism and cross cultural dialogue while on campus. Each recipient qualified based on meeting one of the following criteria: top 10 percent of his/her gradu­ating class, achieved SAT scores of at least 1100 (or 25 ACT), or maintained at least an 85 percent high school average. [Due to COVID-19 students will not be penalized for consideration if they didn't take standardized testing.] In addition, each recipient had a strong record of community service, and wrote an essay on Dr. Martin Luther King Jr.'s dream for equality, including his/her own commitment to pursuing that dream.
In addition to receiving a $4,000 scholarship, recipients participate in a rigorous and exciting Leadership Development Program while enrolled at Fredonia. The scholarships are renewable for up to four years as long as the student maintains the required academic standards and housing requirements.
Apply for the Scholarship and Leadership Program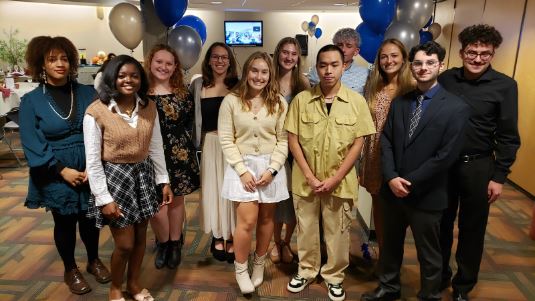 Application Requirements
For the application, you will need to provide the following:
High school transcript
Current resume
An essay demonstrating your understanding of Dr. Martin Luther King, Jr.'s Dream. Feel free to relate this in a way that is meaningful to you from the perspective of your own ethnic background. Your essay should exhibit your commitment to "multiculturalism" and the part that SUNY Fredonia will play in the realization of your dream.
Two letters of recommendation (one academic and one non-academic recommendation)
The deadline for this year's scholarship was February 13, 2023.
Priority will be given to students who complete the scholarship application by the deadline.
Apply for the Keeper of the Dream Scholarship
Meet KOD Alum Monica Manney
Keeper of the Dream alum, Monica Manney, joined Spectrum News 1 in February of 2021 as a reporter based in Charlotte. Monica graduated from The State University of New York at Fredonia where she studied journalism, sociology, and applied research in civil rights. Prior to working in Charlotte, Monica worked at Spectrum News in Syracuse, N.Y. and interned at Spectrum News in Buffalo. Monica says her mission is to amplify voices in the community, especially those of marginalized and intentionally silenced groups.