Volunteer & Community Services
Fredonia Day of Service
The Day of Service will combine volunteer efforts and service-learning projects at various locations throughout the community. These volunteer/service projects will be held beginning with Fall Sweep. If you are interested in lending a helping hand in the community please Click Here.
Calling all Freshmen!
Have you ever volunteered at a soup kitchen or for Habitat for Humanity? Have you ever wanted to do more to help others or make a difference in someone's life?

Stop by the Volunteer and Community Services Office located in the Williams Center, room G-115, and learn about the opportunities available to you. To view students engaging in volunteer services click here.
About Volunteer and Community Services
The Volunteer and Community Services Program provides volunteer opportunities for students to help build sustainable and meaningful partnerships in the community. This program assists students with real world experience while enriching the lives of others and enhancing their academic experience. In addition, the office provides advisement and resources to faculty and staff. It is dedicated to promoting volunteerism and service learning experiences in and outside the classroom.
Interaction with people from the community can help with recommendations for future jobs. There are many positive aspects to being a volunteer; especially feeling good about making a difference.
What you will gain from service...
A broader concern for the welfare of others
A sense of doing something worthwhile
A feeling of satisfaction and increased self esteem
Improved Communication skills
Openness to persons different than yourself
Openness to new experiences
Personal Power
Valuable experiences related to your chosen career
Three R's to volunteering...
Responsibility - A great deal of responsibility goes into volunteering. The agency needs to know when they will be able to count on you to help. It is important to have good communication with both the volunteer agency and the volunteer program. All activities and responsibilities outlined in the contract between the agency and the volunteer must be followed.
Reward is found in knowing that you are making a difference in someone's life.
Recreation is found in choosing a volunteer site that interests you.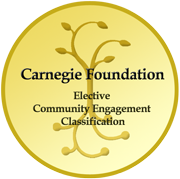 Newsletter
Volunteer Services Newsletter (PDF)
Have you volunteered?
E-mail your volunteer experience to: Joyce.Smith@fredonia.edu
Upcoming Events
(See All Events)
American Red Cross Blood Drive
Tuesday, February 11th, 11:00am - 5:00pm
Williams Center, Multipurpose Room (MPR)
Walk-ins are welcome
Click here to register to donate
Connect Life Blood Drive (Formerly UNYTS)
Williams Center, Multipurpose Room (MPR)
Date:TBA
(Schedule an appointment today!)
Visit: UnytsBloodDonor.org
Enter Sponsor Code 000491 *Photo ID is required to donate*
Community Service Fair
Wednesday, September 25, 10:00 AM - 2:00 PM
Williams Center, Multipurpose Room (MPR)
All Students Welcome!
Getting Started
VCS Brochure - PDF
Info Sheet - PDF
Sign-In Sheets:
Individual - PDF
Group - PDF
Check out the Intercultural Center