Facilities Services
Work / Service / Event Request Emergency or Urgent Facilities Work Request

Key Request Cable TV Internet Vehicle Request

Washers and Dryers (other than Town Houses) Campus Safety Committee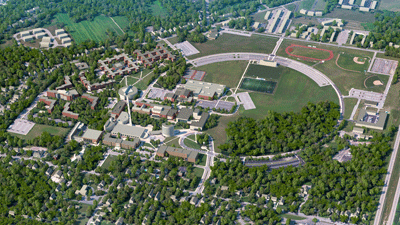 We hope you will find the information useful and helpful. Our purpose in the Facilities Services Department is to support the academic mission of the campus by providing quality customer service, well maintained facilities and a safe, clean environment that enhances the appearance and condition of the campus for the campus community, visitors and guests while encouraging teamwork; encouraging staff to take pride in themselves, the organization and services provided by setting high quality standards and accountability which provides acknowledgment and recognition to the staff which is our most valuable resource.
View the Facilities Services Employee Recognition Page

See current office hours for Facilities Services below/left.
In lieu of the current COVID-19 pandemic, the campus implemented summer hours effective March 23, 2020, the regular hours for Fredonia offices, including remote office hours, is 8:00 a.m. to 4:00 p.m., with a one-half hour lunch period. This modification concludes on Monday, August 24, 2020, when the regular 8:00 a.m. to 4:30 p.m. hours of operation resume.

Reporting an Emergency or Urgent Work Request
Identify yourself, the nature of the emergency, building and room
Call 673-3452 during normal working hours
Before 8:00 a.m. or After 4:00 p.m. on Weekdays or on Weekends and Holidays
Contact the After Hours Customer Service Center at 673-3454
During summer break, there is no 3rd shift coverage.
If there is no answer, contact University Police 673-3333
Helpful Links