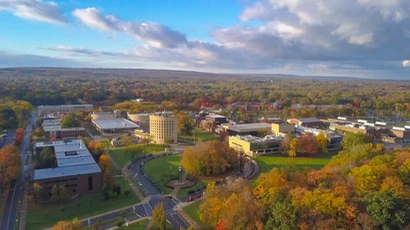 Facilities Services Office
The office is the customer service center for the Facilities Services Department. The staff is responsible for receiving and distributing trouble calls or emergency calls from the campus community, requisitioning for supplies and projects, processing key requests, maintaining records for the work order system, department budget, in-house and minor rehab/repair projects, managing pest control, and maintaining the department's personnel records.
OFFICE HOURS:
MONDAY - FRIDAY
8:00 a.m.. - 4:30 p.m..
(Fall/Spring Semester)

MONDAY - FRIDAY
8:00 a.m.. - 4:00 p.m..
(Summer/Winter Break)

TELEPHONE 716-673-3452
FAX 716-673-3483


The Facilities Services Office is located at the North end of the campus along Ring Road.
Call 716-673-3452 to report emergency repair requests.

Use the on-line work request forms for non-emergency requests.
 
Weekdays after office hours, on weekends and holidays call the After Hours Customer Service Center: 716-673-3454 (during the academic year)
Identify yourself, the nature of the emergency, building and room
Before 8:00 a.m.. or After 4:30 p.m.. on Weekdays or on Weekends and Holidays
Contact the After Hours Customer Service Center at 716-673-3454 
During summer break, there is no 3rd shift coverage.   
If there is no answer, contact University Police  716-673-3333

Helpful Links