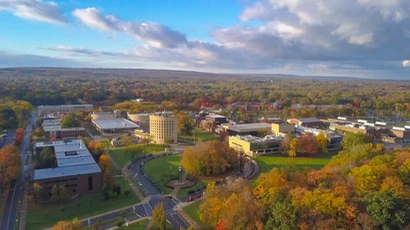 Facilities Services Projects
The Facilities Services Department manages many projects across the campus each year in addition to the day-to-day maintenance and operational activities performed by the department. Project development and oversight have grown significantly over the past several years. Working closely with the campus departments and leadership, many wonderful enhancements to the campus have been completed during the past year. The department is responsible for project design, cost estimating, and coordination of construction for all in-house renovation projects. Working closely with Engineers, Architects and Contractors for work performed on campus the staff prepares the scope of work, budgets, specifications and design for areas proposed for renovations. The department continually works to communicate and coordinate in-house maintenance and renovation projects with Faculty, Staff and Students to ensure project issues are resolved and projects are completed on schedule.
The Facilities Services Department embraces the practice of using environmentally–sound building materials and techniques. Working closely with the staff within the Facilities Services Department, each unit provides valuable participation with each project. This team approach strengthens the commitment to ensure the health and safety of the campus community and the preservation of the facilities are a top priority. Projects are completed in academic, administrative and residence hall buildings across the campus.

To learn more information regarding current bids and construction projects click below:
---