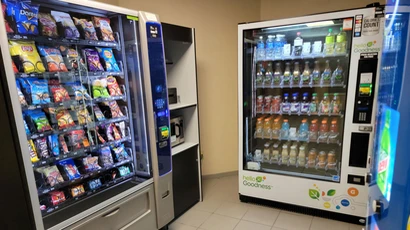 Campus Vending
The Faculty Student Association sub-contracts The Cuyahoga Group. which maintains and services all vending machines on the Fredonia campus. There are several different types of machines that can be found in 24 different facilities on campus. Our vending machines will accept cash or your FREDFunds account.
Service Calls: If you experience a problem with one of our vending machines, please complete a service call form.
Benefits to our Online Vending System: Our online vending system provides additional convenience to FREDCard users, by allowing them to make purchases from vending and copying machines, using their FREDFunds account.
Using the online system is a secure and speedy vending process. Transactions are handled centrally and encrypted securely over our network.