FSA Sustainability Efforts
Sustainability Efforts
The Faculty Student Association has been committed to the Sustainability
Bookstore and Convenience Store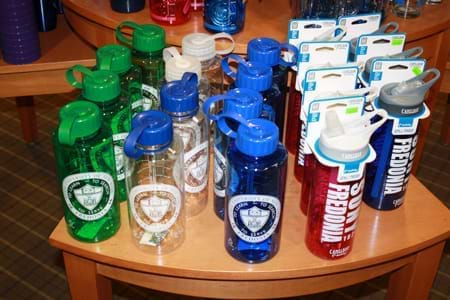 We carry locally made, organic and recycled products where possible. Below is a list of a few of the items we carry:
FREDONIA brand reusable water bottles
Locally produced canvas bags from Jamestown, NY, many of which will be made from recycled materials.
Local artisan products including handmade pottery
Local photography
Locally made teas.
Natural and organic food and beauty products, including Burt's Bees products
Fair-trade merchandise such as giftware, jewelry, bags and wallets.
These types of products include Boots Cosmetics, Burt's Bees, and Bobble water bottles. Along with offering a textbook buyback program at the end of each semester, our Bookstore also has a book collection bin for the recycling of unwanted books.
Starbucks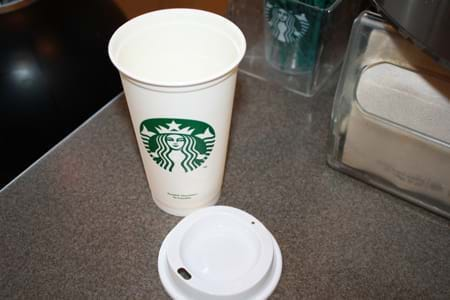 All Starbuck's paper cups are made with 10% post consumer recycled fiber.
We sell reusable plastic cups that resemble the paper cup.
Participate in "Grounds for the Garden" program
The plastic cups sell for $2.00 and each time the customer brings in any reusable mug, they receive a discount of 10¢ off their price of their beverage. Not only does it save the consumer money, but it helps save on paper cups ending up in landfills.

Our campus Starbucks participates in a "Grounds for the Garden" program. Used grounds from the espresso machines and coffee brewers are made available for customers to take home for free and use in their gardens and houseplants.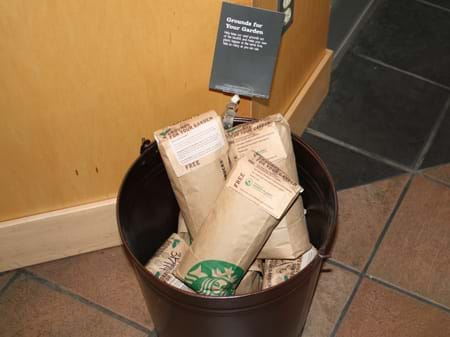 Dining Services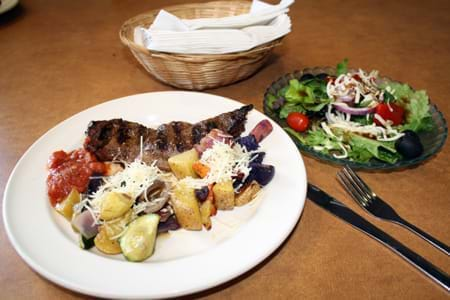 Cranston Marche went tray-less in 2013 reducing waste by up to 24lbs/hour.
Cranston Marche also uses distributed napkin dispensers to reduces napkin waste
The napkins we use are made from 100% recycled materials
We recycle over 18,000 gallons of cooking oil for biofuel
FSA Cafes also participate in a coffee ground recycling program
We use locally produced Brigiotta's Farmland Produce
FSA made a commitment starting in 2009 to go Styrofoam free
Our retail food packaging is eco-friendly and recyclable
FSA is in the AASHE Stars Program (See how green we are! )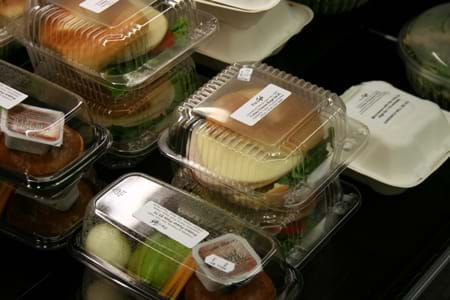 Cranston Marché took the initiative in 2013 to go tray-less. Not providing trays means that post-consumer waste is down by about 24lbs per operating hour. Cranston Marché is also saving on water and chemicals by not washing an approximate 1,200 trays per day.
The Marché utilizes napkin dispensers placed on the tables rather than in a central napkin dispenser. When napkins are placed in a central location, customers tend to take more than they need so that they do not have to get back up to get more. Furthermore, the napkins that are used in dining services are EcoLogo Certified made from 100% recycled materials.

Used cooking oil from Marché and Centre Pointe is collected by a company called Buffalo Biodiesel. This local company converts the used cooking oil into biofuel to be used in diesel trucks. This program began in October of 2012 and since then we have recycled over 18,000 gallons of cooking oil.

The FSA Cafés, featuring Peet's Coffees, is also participating in a coffee ground recycling program to make used coffee grounds available for customers for houseplants and gardens.

FSA serves local products in our dining facilities. Local fruits and vegetables are purchased from Brigiotta's Farmland Produce in Jamestown, NY. Brigiotta's purchases from local Western New York farms while in season along with storing onions and potatoes for use when not in season. Additionally our primary food supplier is Maplevale Farms, a local company from Falconer, NY. As of January, 2014, 17.4% of FSA Dining Services purchases are local; our yearly goal is a 1% increase from the prior year.

FSA has made a commitment in 2009 to go Styrofoam free. Our retail food packaging is eco-friendly and recyclable.
College Lodge
Utilize low wattage CFL light bulbs to save electricity.
Natural Gas Wells that are used for heating the buildings.
We use low flow toilets to save on water
Solar array installed in the summer of 2015
The Solar Panels help produce natural energy to power the main lodge and reduce the consumption of electricity from the grid.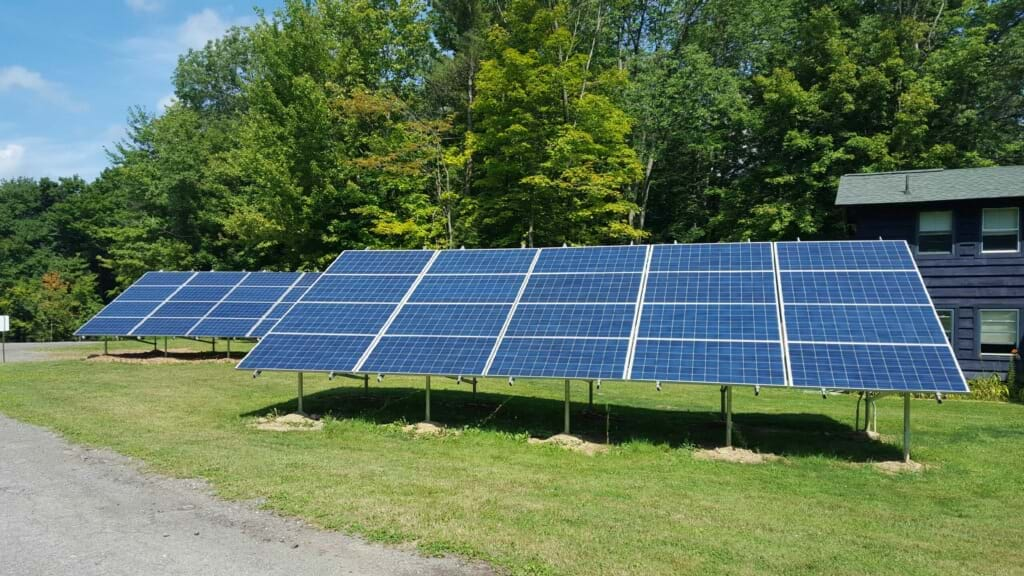 Support Services
Solar Panels produced enough electricity to get off demand pricing for the first time in over 12 years.
New High efficiency washers and dryers reduces water consumption approximately 325,000 gallons each year
Cardboard, plastic, aluminum cans and glass bottles are recycled each day.
The Commissary houses a barrel composter to recycle daily food scrap waste.