Fredonia Technology Incubator (FTI)
The Incubator is an economic development and engagement program of SUNY Fredonia. We promote economic growth by supporting entrepreneurship and the development of new, innovative companies into successful business ventures.
---
The Fredonia Technology Incubator is a NYS certified business incubator. We provide entrepreneurs access to work ready space, business consulting, mentoring and training,  professional services, assistance with business formation, networking opportunities, and connections to University resources and student interns.  We also provide SUNY Fredonia students applied learning opportunities.
---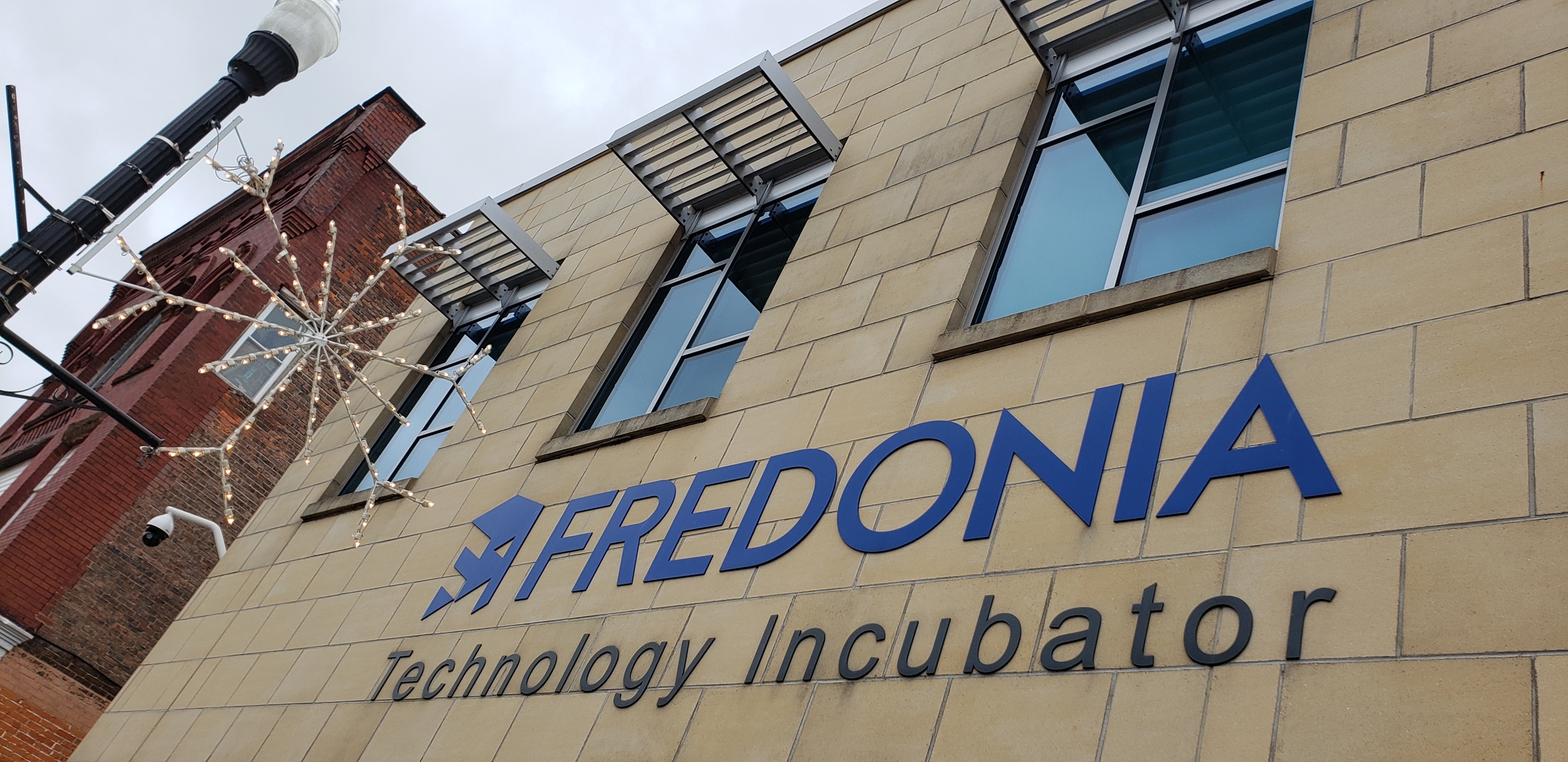 Follow us on:
Instagram Facebook LinkedIn Twitter
Why the Fredonia Technology Incubator?
"If you want to set sail in business, The Fredonia Technology Incubator will be your greatest guide. For us, it has been like a lighthouse on a sea of commerce. The connections and internships at the Incubator have been the catalysts that keep 10 young, talented Fredonia alumni in our area to assist with operations."
-Ted Sharon, President, Play On Arts Inc.
MainStreetStudios.org
Why the Fredonia Technology Incubator?
"Eighty seven percent of businesses that graduate from an incubation program are still in business within five years, versus 50% of those that have not had this support."
-Ned Smith, Senior Writer, Business News Daily
Why the Fredonia Technology Incubator?
"Without the Incubator I would not have launched and grown my business as quickly and successfully as I have."
-Lori J. Lehnen P.E. President, L2 Engineering D.P.C., NYS Certified Women Business
www.l2eng-ny.com
Why the Fredonia Technology Incubator?
"If you want to start your own business, there is no better place than the Fredonia Technology Incubator. The business resources and mentoring I have received have accelerated our growth and invigorated my employees."
-Ted Sharon, CEO, Venture Productions
www.venture.productions
StartUp NY
The FTI is a StartUp NY Designated Space, providing administrative and business services, mentoring, networking, professional consulting, educational opportunities, and access to capital and work ready space. 
Western New York Incubator Network (WIN)
The FTI is a member of WIN, Managed by University at Buffalo Business & Entrepreneur Partnerships, WIN connects startups to UB's vast resources, including student talent, faculty expertise, entrepreneurial support programs, and world class facilities.
NYS Certified Business Incubator
"This network of support has created a culture of innovation and success around the state, thanks to ground-level services that make a dramatic difference in a start-up company's next steps."
Upcoming Incubator Events