Introduction to Proposal Development
Early contact with the Office of Sponsored Programs (OSP) is the most successful way toward developing a successful proposal. We prefer to work one-on-one early in the process with newcomers and seasoned researchers. OSP policy asks that completed proposals be submitted five days in advance of the deadline.
The OSP staff will assist in the following grant development activities: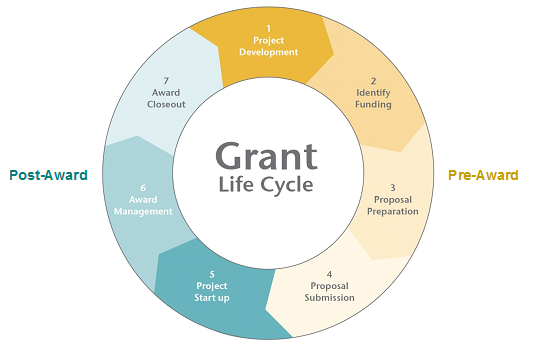 identifying funding sources/sponsors;
obtaining and interpreting funding source/sponsor guidelines (RFPs: Requests for Proposals) and requirements for proposals;
obtaining model or successful applications;
connecting Fredonia faculty with other successful applicants;
budget development, assuring compliance with sponsor and university policies;
routing approvals for university commitments;
arranging and coordinating collaboration meetings;
writing/editing assistance.
All prospective faculty or staff applicants are required to discuss their proposal concepts with the appropriate Chair, Dean and/or Director to assure alignment with campus strategic objectives and to gauge the potential impact on departmental or unit on campus.
Typical funded award assistance includes:
award negotiation and acceptance;
award set up;
budget amendments;
cost sharing and matching commitments;
monitoring of award expenditures;
subaward agreements;
close out.