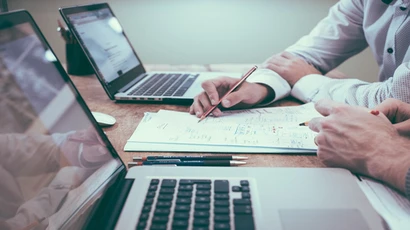 Business Administration Program at Fredonia
The Department of Business Administration, accredited by the Association to Advance Collegiate Schools of Business (AACSB) for its programs in Accounting, Public Accountancy, Finance, Management, and Marketing, provides you with a contemporary, quality education in Business Administration. The department offers a rigorous, up-to-date curriculum that prepares you for imaginative and responsible citizenship and for domestic and international leadership roles in business management. While the programs offered are career-oriented, the department realizes that successful business professionals must bring a broad and varied perspective to their crafts. Accordingly, the department requires that its majors take at least 66 of the total credit hours needed for a degree outside the discipline, with particular emphasis given to the development of written and oral communication skills and the acquisition of the ability to think creatively and critically.
The Fredonia Difference
Small class sizes lead to close interaction with faculty, plus the chance to conduct and present research at the undergraduate level -- a hallmark of a Fredonia education. In addition, all students have many opportunities for internships, available locally, regionally and across the nation, because of the many strong relationships the university maintains. You will have multiple opportunities to work with actual businesses and non-profits to develop recommendations that make a difference in success.
Career Opportunities for Business Administration
Sales and Marketing
Entrepreneur
Small business owner/manager
Project management
Account executive
Business analyst
5%
Top Ranking
Fredonia ranks among the top 5% of all business schools in the world
97%
placement for graduates
97% of Fredonia School of Business graduates are employed or pursuing advanced degrees within one year.
Enactus
Fredonia's student entrepreneurial club has earned national recognition for leadership and project management skills
Why Business Administration at Fredonia?
Prepare for the next step
Business Administration provides the knowledge and skills required for success in the job market and in graduate programs. Recent graduates have embarked in careers with small businesses, large corporations, and public entities.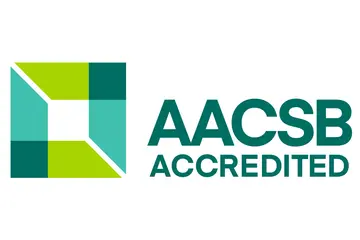 Prestige
Our AACSB accreditation means your Fredonia degree will be more valuable and impressive to prospective employers.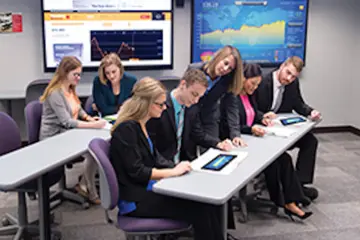 4 + 1 Acceleration
We have agreements with several schools in New York to help you achieve your M.B.A. in one additional year.
Sample Courses
BUAD 323 Organizational Behavior
The historical and current development of management principles are covered including theories of motivation for individuals, groups and organizations, leadership, organizational design and performance evaluation.
BUAD 328 Marketing Foundations
The course develops an understanding of the marketing environment of business, and explores the interrelationships between product, price, promotion, the global marketplace and how they affect business decisions.
BUAD 499 Strategic Management
A capstone course emphasizing top multi-national management issues through utilization of knowledge and skills developed in previous courses. Problem analysis and decision-making in case studies and group projects simulate the process of strategy formulation in the firm.
Program Additional Links
What are all the required and elective courses offered to obtain this degree?
Find out everything you want to know about the School of Business!