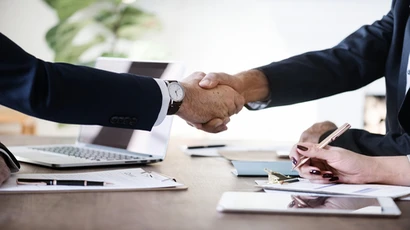 Business Management Program at Fredonia
Fredonia's Management program offers you a future-focused business education. The program has the prestigious accreditation from the Association to Advance Collegiate Schools of Business (AACSB) demonstrating excellence in instruction and proactive community service. Fredonia will teach you how to lead, manage, and support organizations of all types. You'll be exposed to lean management and contemporary approaches to enhance operational performance, and you will have the opportunity to strategically work with local businesses and non-profits during a capstone class that offers hands-on learning that extends beyond the classroom. Opportunities to explore entrepreneurship are also offered. We embrace experiential learning, the type of learning that gets you ready for your career in Business Management immediately upon your graduation.
The Fredonia Difference
Small class sizes lead to close interaction with faculty, plus the chance to conduct and present research at the undergraduate level -- a hallmark of a Fredonia education. In addition, all students have many opportunities for internships, available locally, regionally and across the nation, due to the many strong relationships the university maintains. Business Management majors also have access to a leadership minor which supplements their business classes. As seniors, management students have multiple opportunities to work with real businesses and non-profits to develop recommendations that make a difference in success. The student section of the American Society for Quality (ASQ) supports students by offering tours, networking and educational opportunities; this group is a part of the international ASQ professional society. Enactus, an entrepreneurial club offers opportunities for projects working directly with the community to make a positive social, economic and environmental impact. Fredonia Enactus is proud to repeatedly place in the top 64 colleges during an annual competition that includes over 400 nationwide colleges and universities. Students have also received job offers from the many global corporations who support Enactus.
Career Opportunities for Business Management
Project management
Account executive
Business analyst
Innovations specialist
Implementation specialist
Human resources
Business management
5%
Top Ranking
Fredonia ranked among the top 5% of all business schools in the world
97%
placement for graduates
97% of Fredonia School of Business graduates are employed or pursuing advanced degrees within one year.
Enactus
Fredonia's student entrepreneurial club, has earned national recognition for leadership and project management skills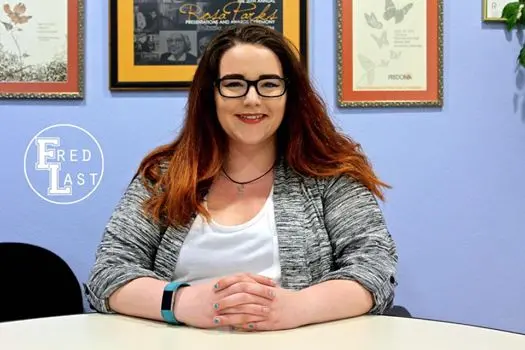 "Fredonia has professors who are invested in my success and help me showcase my skills and apply those skills to subjects I am passionate about. Also, I had an internship opportunity that gave me two years of valued experience in public relations."
Kayla is an Account Manager with Charlotte Marketing Consultants
Kayla Newland
B.S. Business Admin: Management
Class of 2017
Why Management at Fredonia?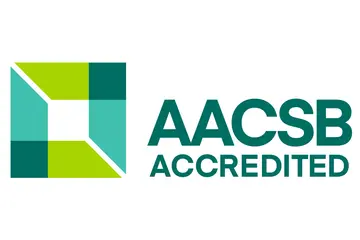 Prestige
Our AACSB accreditation means your Fredonia degree will be more valuable and impressive to prospective employers.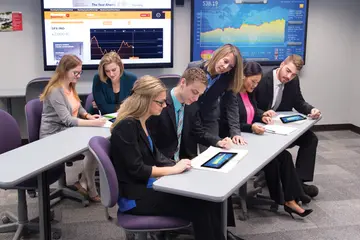 4 + 1 Acceleration
We have agreements with several schools in New York to help you achieve your M.B.A. in one additional year.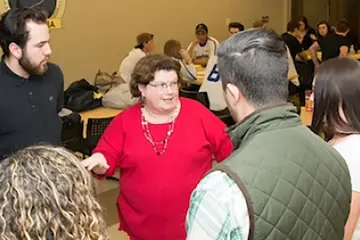 Qualified faculty
Highly qualified full-time professors with academic degrees, business experience, scholarship, and teaching know-how. All actively engaged in presenting and publishing their research.
Sample Courses
BUAD 354 Entrepreneurship
Investigation of the components, tools and practices of entrepreneurship. The course focuses on identifying new venture opportunities (both private and non-profit); evaluating the viability of a new venture; writing a business plan; building an "E-team" that possesses the attributes necessary for success; understanding value propositions, strategic market entry, competitive positioning, and business models necessary to achieve business goals.
BUAD 323 Organizational Behavior
An in-depth study of the theories and processes of management focusing on organizational behavior, Issues within the organization such as motivation and leadership, diversity and group dynamics, and external environmental influences including technology, ethics, diversity and global considerations, are examined. The class uses authentic business start-ups formed by the students to not only understand organizational concepts but also experience the concepts in action, allowing for skill development.
BUAD 327 Operations Management
Fundamental course providing insight into the broad body of knowledge that informs operations management in today's diverse work environments. The concepts of operations management (OM), including both the application of qualitative and quantitative decision making tools, computer models, and effective control applications of operational systems will be explored.
Program Additional Links
What does a 4-year degree look like?
What are all the required and elective courses offered to obtain this degree?