Department of Business Administration
The State University of New York at Fredonia's School of Business is accredited by the Association to Advance Collegiate Schools of Business (AACSB) International for its degree programs in Accounting, Public Accountancy, Business Administration, Finance, Management, and Marketing.
With this accreditation, Fredonia is now ranked among only the top five percent of Business Schools in the world, and among the 25 percent of Business Schools in the United States.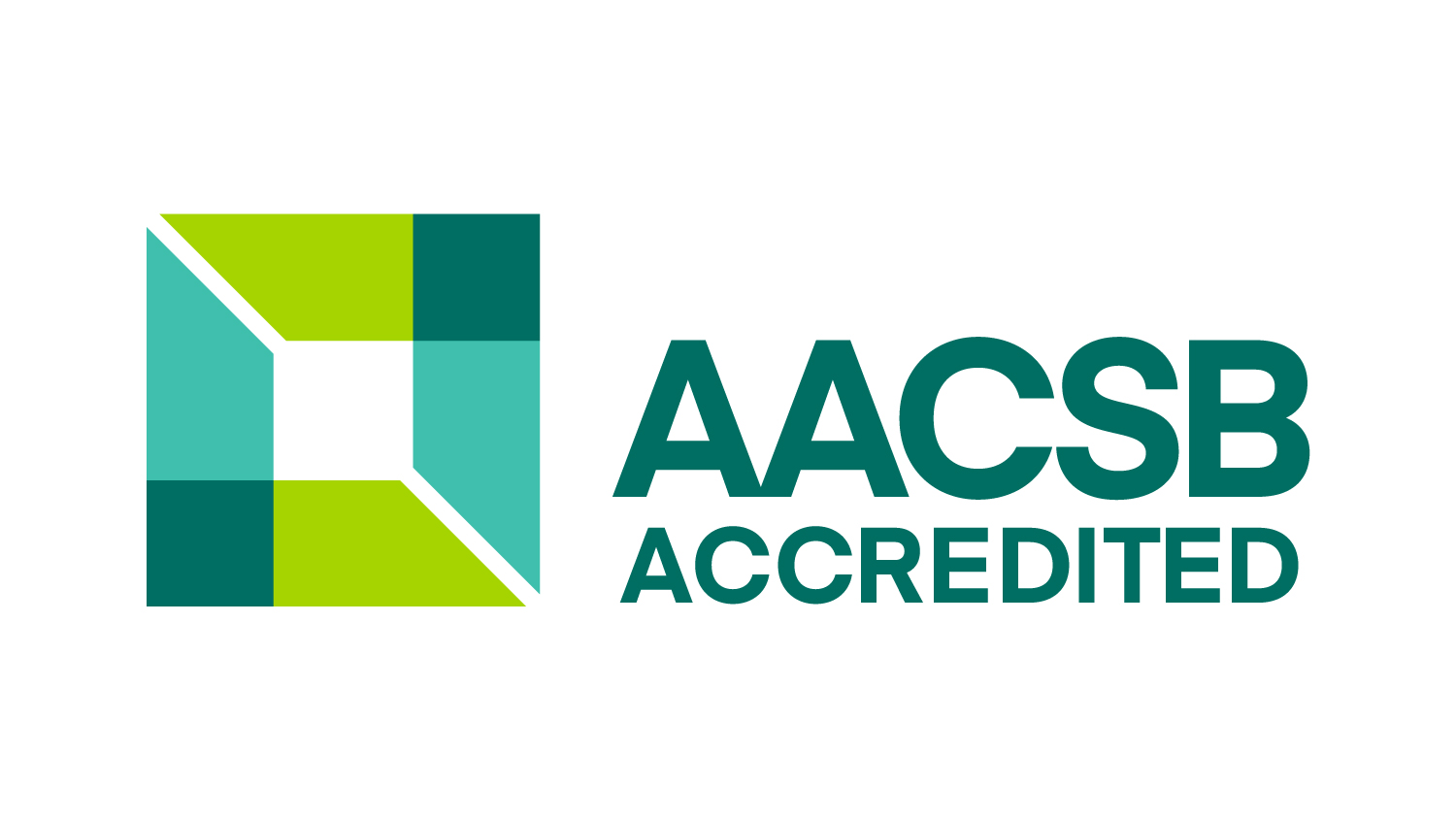 AACSB-accredited schools have successfully undergone a rigorous review process conducted by their peers in the business education community, ensuring that they have the resources, credentials, and commitment needed to provide students with first-rate, future-focused business education. For more information about AACSB accreditation, please visit http://www.aacsb.edu/about
Vision
We aspire to be leading business educators in western New York, recognized for the quality of our academic programs and our career-ready graduates.
Mission
We create a student-centered academic environment rich with experiential learning opportunities, supported by faculty scholarship, to educate and transform undergraduates into career-ready professionals, equipped to have a positive impact on their communities.
The department of Business Administration provides its majors with a contemporary, quality education in Business Administration and Accounting. These majors gain an awareness of their individual strengths and vocational interests in order to make appropriate career decisions. The department offers a rigorous, up-to-date curriculum that prepares students for imaginative and responsible citizenship and for domestic and international leadership roles in business management. While the programs offered are career-oriented, the department realizes that successful business professionals must bring a broad and varied perspective to their crafts. Accordingly, the department requires that its majors take at least 66 of the total credit hours needed for a degree outside the discipline, with particular emphasis given to the development of written and oral communication skills and the acquisition of the ability to think creatively and critically.
Six Bachelor of Science degree programs are offered:
The department's programs are designed to provide the knowledge and skills required for success in the job market and in graduate programs. Students who major in Business Administration are prepared for a cross-section of opportunities. Recent graduates have embarked on careers with small businesses, large corporations, and public entities in fields such as investment, sales promotion, and personnel administration.
The 120-hour Accounting program prepares students for the Certified Management Accountant examination (CMA). The 150-hour program qualifies graduates to take both the CMA and CPA (Certified Public Accounting) examinations. There are three major areas of employment for accounting graduates-- Public Accounting, Management Accounting, and Governmental Accounting.