Internship Opportunities in Business Administration
The Department of Business Administration, with cooperation from the university's Career Development Office, has an active internship program. Internships are work experiences for which students receive academic credit. Out of the minimum 120 credits needed for a B.S. degree, interested students are allowed up to 24 credits of internship. In fact, having an internship experience is a graduation requirement for students majoring in business administration or accounting.
The department offers both paid and unpaid internships with various local and regional firms and organizations during regular semesters, summer sessions, and j-terms. Also, students are allowed to receive internship credit through their own part-time jobs, as long as such employment requires the use of business administration skills. To set up an internship, please contact: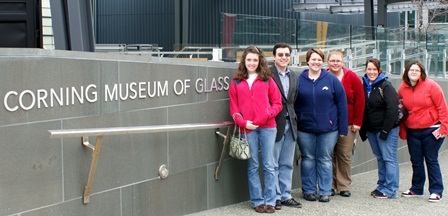 Dr. Susan McNamara
Internship Coordinator
Department of Business Administration
School of Business
W315 Thompson Hall
Fredonia, NY 14063
Telephone: 716-673-3898
E-mail: susan.mcnamara@fredonia.edu
Requirements: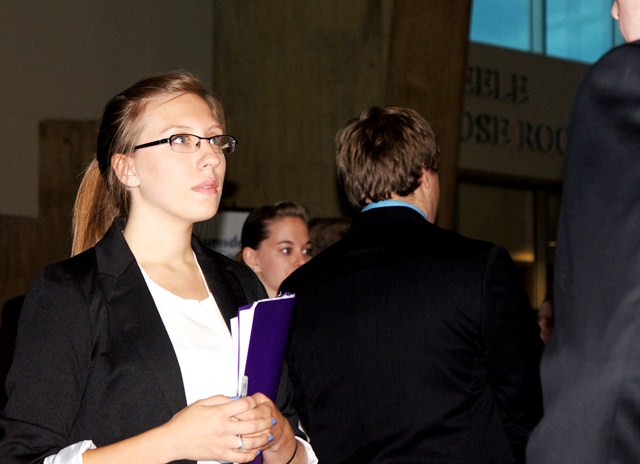 1. You must have earned a minimum of 60 credits and be at least a junior.
2. Your cumulative GPA must be at least a 2.00.
3. Grade earned will be either "S" (satisfactory) or "U" (unsatisfactory), unless other arrangements have been made between the student and the Internship Coordinator.
4. Three to four hours of work per week is required for one academic credit per semester. You may earn up to 15 credits per semester.
5. No more than six internship credits can be applied towards major course requirements.
6. You must be enrolled in the Internship course (BUAD/ACCT 480) during the internship semester.
7. A Learning Contract needs to be filled out and signed by you, the Internship Site Supervisor, and the Internship Coordinator.
8. No more than nine credits per Internship course, ACCT/BUAD 480, is allowed.
9. Both you and your Internship Site Supervisor must fill out and submit Mid-term and Final Evaluation forms to the Internship Coordinator by the dates stipulated in the Learning Contract.
Available Positions:
To learn of available internships, see the Business Administration Internship Coordinator and consult the Career Development Office. The following is a partial list of organizations which recently offered internships to Fredonia students:
Fredonia Technology Incubator • Buffalo Sabres • Buffalo Bisons • Cliffstar • General Electric • Community Bank • American Express • Walt Disney World • DFT Communication • Chautauqua Institute • New York Life • Fisher Price • Morgan Stanley • Key Bank • Paychex • Merrill Lynch • Ultrapak • Health Now • Lipsitz Green Scime Cambria • Radio City Music Hall • Buffalo Philharmonic Orchestra • Valore Books • Adams Art Gallery • Fredonia Leader • WCA Hospital • John Cooke, CPA • The Clarion Hotel • B&C Tax Accounting • Action Box • National Grape Cooperative • Wegman's • MCT of Fredonia • Fredonia Student Association • Eldgridge Fox & Poretti, CPA • Tri-County Country Club • Erie Philharmonic • Ryel Beyer Financial Services • Donald Michalak, Attorney • Hollyloft Ski & Bike • Town of Chili • Woodbury Winery • Entercom Radio/Kiss FM • Merritt Winery • Gullo & Price, Attorneys • Shorewood Country Club • Fredonia Career Development Office • Olean Medical Group • GNC • Applebee's Restaurant • Designer Pools • McAlpin Industries • Chautauqua Wood • CPS • Cellular One • Fredonia Admissions Office • Fredonia Sports Information Office • Fredonia Learning Center • Enactus • Fredonia Business Club