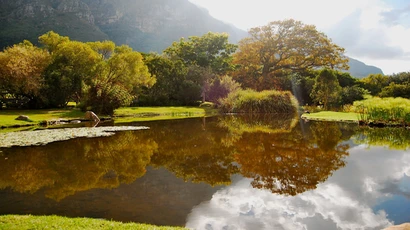 Families and Supporters
The Office of International Education (OIE) believes that study abroad is an integral and transformative component of student growth, which gives students many opportunities to learn about themselves and the world. We also understand that studying abroad is a major decision that also requires good planning and communication with families, friends, and supporters. Many students and supporters have reservations and questions about studying abroad. The Office of International Education is here to support students to make their study abroad dreams a reality.
Family and Student Roles
Families and supporters are essential to helping students prepare to study abroad: they may give encouragement, guidance, or even monetary assistance. Because students are preparing to be independent in a new cultural landscape, students will need to assume the majority of the responsibility as they prepare to go abroad. The Office of International Education is always prepared to guide students on the many procedures associated with studying abroad, but expects students to prepare themselves for their experience by completing all required processes, researching their host country, and attending mandatory meetings.
The Office of International Education adheres to the Family Educational Rights Privacy Act (FERPA) when communicating with families and supporters. While OIE is happy to speak with parents regarding our study abroad programs, we cannot speak to specific student information unless granted permission by the student. OIE therefore expects students to communicate with families and supporters regarding academic and financial aspects of the program, progress on the study abroad application and enrollment process, and any necessary dates or deadlines. OIE is a student-centered office which only sends official correspondence directly to the student.