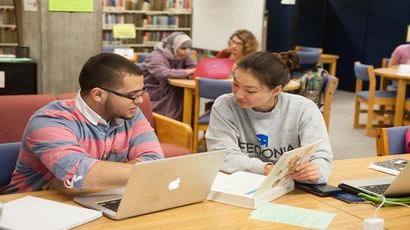 Becoming A Tutor
Tutors are Fredonia students who have a strong background in the subjects they tutor, come highly recommended by their professors, and have a desire to share their knowledge by helping their peers.
Applications are available during the Spring semester for the following academic year. Please contact our office for more information.
We hire tutors in most subject areas, including (but not limited to):
Accounting/Business
Biology
Chemistry
Computer Science
Economics
English/Writing*
Modern Language
Mathematics
Music
Physics
Psychology
Sociology
Statistics
*Applicants are required to take ENGL/WRTG 455. For more information, contact Tutoring Services.
Interested in becoming a tutor?