New Student and Transition Programs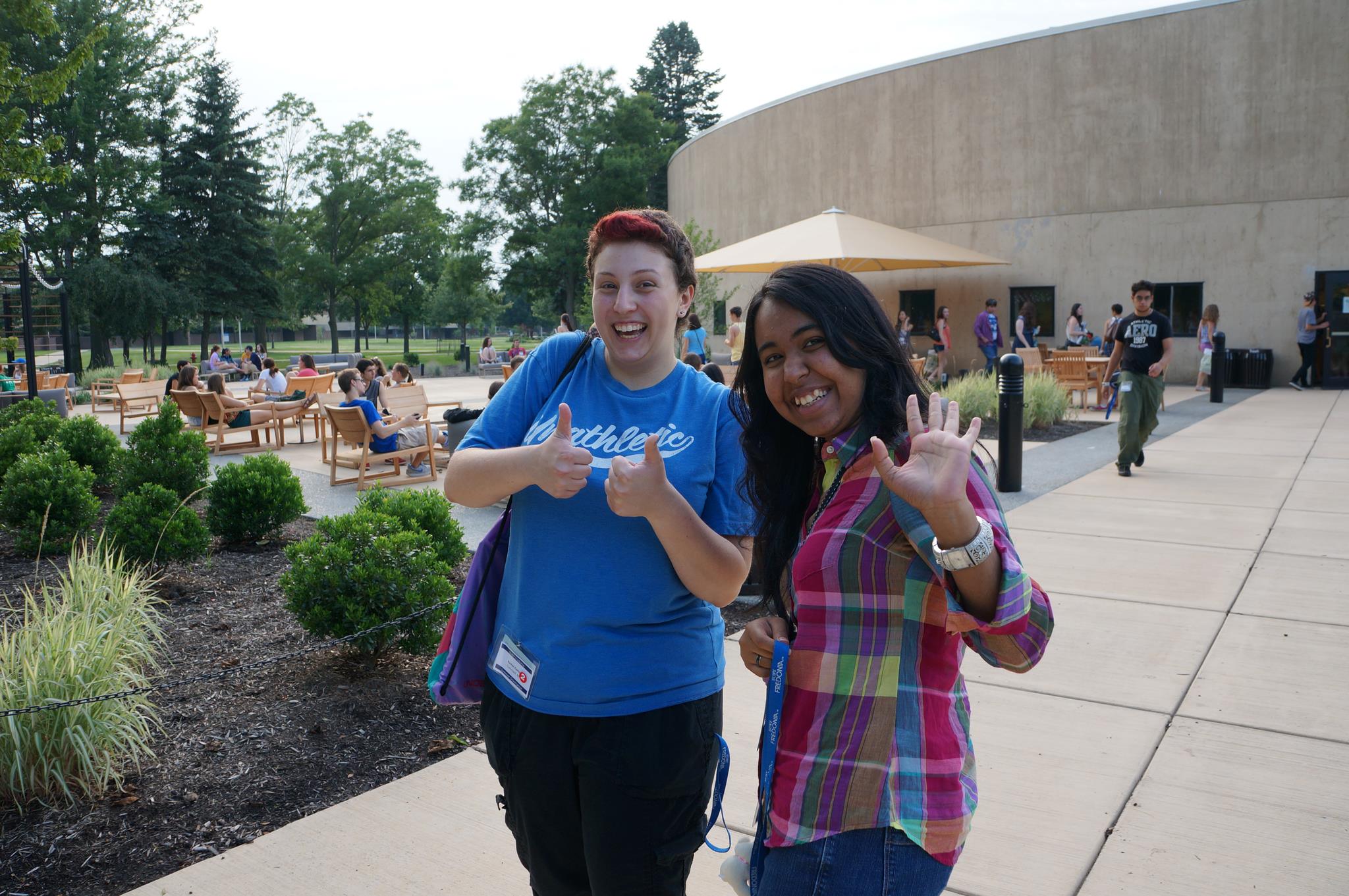 Office of New Student and Transition Programs
The NSTP Office engages and assists new students in developing a foundation of best practices and accountability for their academic and personal success at Fredonia. We seek to connect first-year and transfer students to resources, tools, and information that promote positive social behaviors and academic confidence. This office communicates directly with new students, parents, and the campus community via email and social media about support services, special events, campus policies, and university traditions.
Please contact Erin Mroczka, Director of FY&T Programs at (716)673-4969.
---
Are you FRED Ready?

Accepted new students are encouraged to do the following things before the semester begins
1.) Pay your deposit (academic and housing, if applicable)
2.) Log-in to Your Connection and FREDmail
3.) Complete the online Health History Form for the Student Health Center
4.) Complete the online Housing Application, if you plan on living on campus
5.) Complete the online Course Survey
6.) Register for a New Student Orientation Program
Here are things you should be doing regularly!

Logging into Your Connection.
Enter your User Name: Your F redonia ID Enter your
Password: Your date of birth mmddyy (if this is your first time logging in)
The system will walk you through a process to change your password and protect your account.
It is important that you are able to log on and access your account. You will need to register for orientation, complete your course interest survey, download health information, and review your preliminary schedule through this system.
Checking your FREDMail (Fredonia email)
To begin, find your e-services user name and password in Your Connection
Click the Personal Information Tab
Click View Your User ID and Password
Your username and password will be listed under the Student IDs and Passwords section
Go to the FREDMail link (the little envelope icon at the top of the Fredonia home page: www.fredonia.edu)
Enter your eservices Username and Password
If you have difficulty with your eServices username and password:
Follow the instructions above but, after you click on "View your User IDs and Passwords" under the Student IDs and Passwords section
Click on "To Reset your Passwords"
Click Next and follow directions then try logging into email at www.fredonia.edu(click on envelope icon in top right side of page)
---
IMPORTANT DATES
New Student Orientation
August 24-26
First Day of Classes
August 27