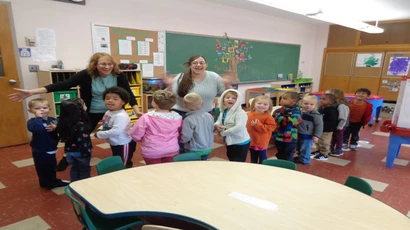 Dunkirk Preschool Program
Dunkirk 3PK & 4PK Programs
Our program operates 8:00 a.m. - 2:30 p.m., Monday - Friday according to the Dunkirk City School District calendar. Wrap Around Child care both before and after school is offered for a fee.
We are located at:
School 4: 752 Central Avenue, Dunkirk, NY 14048
In January 2017, a community partnership between the Dunkirk City School District and the Campus & Community Children's Center created Pre-K classrooms for 3-year-old children and 4-year old children, residing in the Dunkirk school district. Classrooms are licensed by the NYS Office of Children and Family Services.