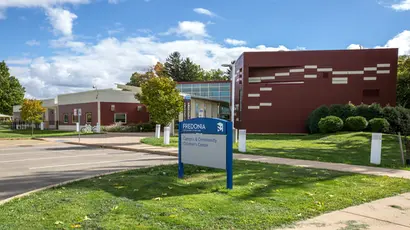 Student Participants & Volunteers
The Campus & Community Children's Center welcomes students from many local schools and colleges to volunteer and work in our classrooms as part of required courses.
Volunteers
If you would like to volunteer please contact us to let us know.
All volunteers will need to complete required paperwork and attend an orientation session.
Student Observations
Many college classes require students to observe young children in action. Our facility is fortunate to have observation rooms with one-way mirrors for quality observations.
If you would like to come in to observe please stop in during these hours: 7:30-11:30am or 3:30-5:30pm
You do not need to make an appointment.
You will need to sign a confidentiality agreement. You may print a copy or we can print one at the center.