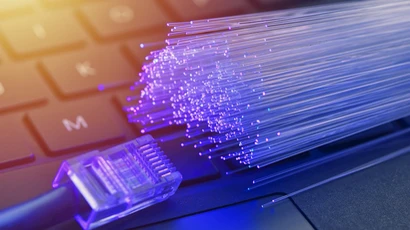 Wireless Network
The State University of New York at Fredonia is pleased to offer students, faculty/staff and guests in the residence halls and academic buildings wireless network services that are convenient, secure, and reliable. The wireless services offered on campus complement the campus high speed wired Ethernet service and is not meant to be a substitute. As such, all students, staff/faculty and guests that reside in the residence halls have a dedicated high speed Ethernet port available to them in their individual rooms and is recommended for use if you are using applications that utilize large amounts of bandwidth (i.e. streaming video, gaming and large file transactions). Please note that the campus (wired/wireless) networks are primarily for academic use.
Logging into the wireless network implies acceptance and knowledge of the Fredonia Network Usage Policies including the Wireless Network Usage Policy. Please review these policies before logging in.

Eduroam (education roaming), is an encrypted, world-wide roaming access service developed for the international research and education community. Fredonia is proud to be a member and provide eduroam service.  Eduroam allows Fredonia students, faculty, and staff to connect to the Internet while on the Fredonia campus, but also at participating institutions in the United States and abroad. Equally, visitors from participating institutions in the eduroam network can connect to the eduroam wireless network on the Fredonia campus. Eduroam is available across campus, including outdoor wireless.
FREDbound is an unsecured network that permits access to the campus wireless network for campus visitors and guests. The wireless network is for those on campus who wish to temporarily use the campus wireless network.  You can request the password by submitting a ticket to https://tracker.fredonia.edu or by emailing tracker@fredonia.edu.
FREDmedia is an unsecured network that is designed for gaming and multimedia devices. The wireless network is exclusively designed for supported gaming and multi-media devices. Only supported devices will be permitted to connect to the FREDmedia wireless network. FREDmedia wireless network users need to utilize their eServices account to register their devices before being permitted to join the wireless network.
Need Assistance? Connecting in Academic buildings please contact the ITS Service Center at 716-673-3407. For Residential Buildings, please contact the ResNet Office at 716-673-3668. You can also request assistance utilizing Tracker.