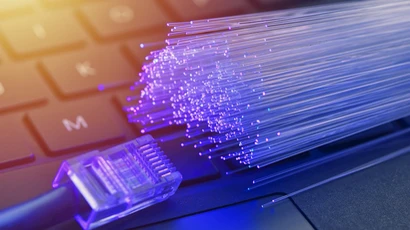 Wireless Network
SUNY Fredonia offers all students, staff, teachers, and guests in all buildings Wi-Fi service. Each room on campus will also have a high speed Ethernet port. You should use them if you are using apps or a device that uses a lot of bandwidth. This includes streaming, gaming, or using large files. Please note, that the campus networks are for school use.
Logging into the wireless network implies knowledge of the Fredonia Network Usage Policies and Wireless Network Usage Policy. Please review these policies before logging in.

Eduroam, is a private, world-wide roaming access service made for research and learning. Eduroam allows Fredonia students, teachers, and staff to use Wi-Fi while on the Fredonia campus. People who visit the campus can connect to the eduroam wireless network on the Fredonia campus. Eduroam is can be used inside and outside.
FREDbound is an unsecured network that permits access to the campus wireless network for all people. The wireless network is for those on campus who wish to use the campus wireless network.  You can request the password by sending a ticket.
FREDmedia is an unsecured network that is designed for any gaming device. The wireless network is designed for a supported gaming device. Only a supported device will be allowed to connect to the FREDmedia wireless network. FREDmedia wireless network users need to use their eServices account to register their device. 
Need Help? To connect in Academic Buildings please contact the ITS Service Center at 716-673-3407. For Residential Buildings, please contact the ResNet Office at 716-673-3668. You can also request help using Tracker.