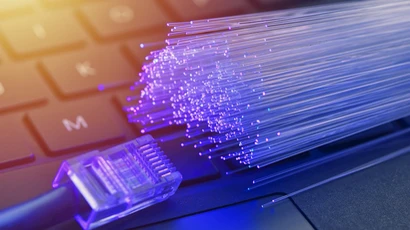 ITS Organization and Role Definitions
Management
CIO, Directors, Managers, and Officers make sure the plan and vision are known, discussed, and done on time. They also share info, make and adopt policies, and run the budgets. They also create ways to grow their teams, change a service for the better, and manage projects.
Support Services
The ITS staff helps students, teachers, and staff with their computer needs. They do things like fixing problems, keeping data and systems in good shape, and making sure everything is working. They also check logs, make backups of info, and run programs and setting up new computers. They make sure computer labs and classrooms are ready for students and teachers. They also provide service to help everyone using the computers.
Research & Development
This is about meeting needs, like update software, and follow the project's goals and rules. It aims to create a secure and lasting framework and provides docs to support teams.
ITS Organizational Chart
Information Technology Services Chief Informational Officer - Michel Kouadio

Administrative Assistant 1 Trainee - Angela Proper
Director of ACT & EITA Officer - T. John McCune

Instructional & Accessibility Technician - Daniel LaGrow
Learning Spaces Technology Coordinator - Vacant
Learning Spaces Technician - Justin Rose
Applications Administrations Trainer - Chris Taverna
Student Workers

Interim Manager of ITS Service Center - Mark Mackey

ITS Service Center Technician - Vacant
Residential Technology Coordinator - Mark Mackey
ITS Service Center Senior Technician - Nicholas Nowakowski
ITS Service Center Associate Technician - Edward Blue
ITS Service Center Technician - Jessie Blum
Student Workers

Manager of Enterprise Infrastructure Services - Kevin Bom

System Administrator - Scott Grien
System Administrator - Matthew Wilson

Chief Information Security Officer - Ben Hartung

Senior Security Analyst - Idalia Torres
Student Workers

Manager of Enterprise Reporting & Development - Vacant

Lead Programmer Analyst - Michael Sek
Programmer Analyst - Vacant

Director of Enterprise Data & Informational Services - Kevin Lane

Lead Programmer Analyst - Teresa Dodge
Lead Programmer Analyst - Charles Reed
System Support Specialist - Gary Vandevelde

Manager Network Design & Development - Joseph Baxter

Network Infrastructure Technician - Alex Moon
Network Support Specialist - JJ Nocek
Student Workers