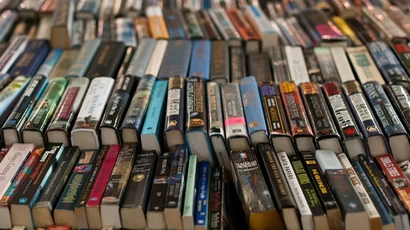 Writers' Ring
Writers' Ring, Fredonia's creative writing group, meets to workshop any
genre of writing (e.g., short stories, poems, plays, essays, scripts, song lyrics, etc.).
Membership is open to every student, regardless of major or prior writing experience.
Writers' Ring hosts many events throughout the year, including sponsored readings and writing competitions
Writers' Ring also regularly hosts poetry slams, flash floods, open-mic nights,
trips to writing events, and an October Scary Story competition. Each April,
Writer's Ring typically hosts a poetry festival.
Contact Faculty Advisor, Prof. Michael Sheehan, or Club President, Liv Frazer, for more information!
---