Oboe Day
Oboe Day at Fredonia
Open to Everyone!
With Special Guests of Quartetto Gelato
Colin Maier (oboe) and Charles Cozens (accordion)
Sunday, October 21, 2018
Mason Hall - Fredonia School of Music
Registration Fee: $25 (includes lunch AND afternoon concert with our guest artists!)
REGISTRATION DEADLINE: October 11
---
PLEASE NOTE! Educators may attend for FREE at this link:
CTLE credit is available.
---
Fredonia's first Oboe Day features the return of popular eclectic Quartetto Gelato oboist Colin Maier, this time in recital with accordionist and fellow Gelato member Charles Cozens!
Oboe Day is for all oboists of any age or stage, whether just starting out or out looking for new ideas. We invite all music educators to attend the day for free (does not include lunch or the afternoon recital) ... please register using the Educator Discount button above.
The day will include a masterclass with Colin for everyone, lunch (included), chamber and large ensemble music reading sessions with Fredonia School of Music oboe students, and a recital with both our guest artists.
Come to learn more about playing the oboe, to spend time with the local oboe community, and hear new directions the oboe is going in!
Jim Mason, of Jimboe Oboe Products, will be bringing instruments for trial and purchase. Please contact him directly if you have a specific request.
Oboe repair technician Brenda Small will be available all day for free instrument repairs.
---
Schedule of the Day:
Subject to change
9:00am

Registration/Check-in
9:30am

Short Welcome Concert
featuring Fredonia faculty and students

10:00am

MASTER CLASS for all participants
11:30am
LUNCH with participants and guest artists
(included in registration fee)
12:30pm

CHAMBER SESSION for participants,

followed by LARGE ENSEMBLE READING

(note: English horns available for participants use)

with Thomas J. Mudd, Jr., guest conductor (large ensemble reading)

2:00pm - 3:00pm

CONCERT with Colin Maier and Charles Cozens

(note: concert is included in the price of Oboe Day registration; $5 for general public to attend concert only).
Meet the Faculty: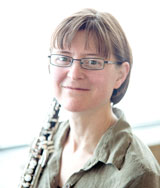 Colin Maier, oboe
of Quartetto Gelato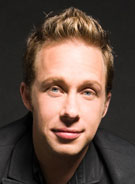 Charles Cozens, accordion
of Quartetto Gelato
Thomas J. Mudd, Jr.,
guest conductor