International Student Life
Fredonia is not just a great place to study, it is an amazing place to live!
Arts and Entertainment: Right in the middle of our campus is the Rockefeller Arts Center which has a 1,200-seat concert hall, two theatres and two art galleries. More than 170 events are presented each year and it serves as a showcase for the talented students and faculty in Fredonia's strong arts programs and as a venue for national and international touring artists. No where else can you see world class concerts and theater perform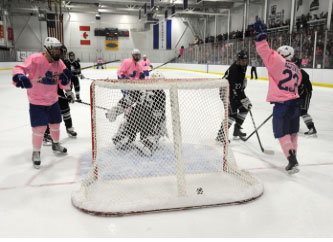 ances at student prices and such a convenient location.
Athletic Facilities: The athletic complex houses an ice arena, fitness center, a four-lane track, a training room, locker rooms, a fitness center, racquetball courts and natatorium. Outdoor facilities include ten lighted tennis courts, two basketball courts, baseball field, softball field, track, a soccer field used solely by the varsity soccer teams, and three full-sized practice soccer fields. See a complete listing of events and hours.
Student Clubs and Organizations: Amnesty International, Asian Culture Union, Black Student Union, College Ambassadors, College Republicans, Ethos New Music Society, Pride Alliance, Habitat for Humanity, Hillel, Inter-Varsity Christian Fellowship, KISS, Latino Unidos, Leadership Corps, Sister Circle, Wilderness Club, Women's Student Union, and many more! Check out all the student clubs and organizations on Activities Night at the beginning of the semester outside in the Dod's Hall Grove. You can also check out clubs and organizations at Campus Life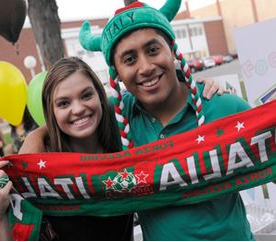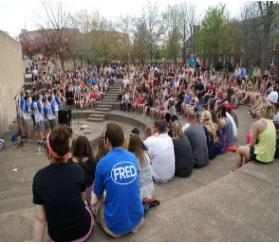 Adopt a Family Program: Families from Fredonia are excited to meet Students like you! With the Adopt a Family Program, you have the chance to learn more about American culture and build new friendships while you're in Fredonia! Please fill out an the information form and return to International Education Center.
Adopt a Family Form: Click Here