Housing Information
To find the most up to date information regarding housing, please visit the Residence Life Office website by clicking here!
---
To enhance the value of the student's experience and ensure a safe and secure transition to Fredonia, freshman (first-year student) and sophomores (second-year students) must live in residence halls.  Juniors and seniors who attend Fredonia have two housing options.  You can either live on campus in a residence hall or find an off-campus apartment. In addition to these requirements, if you have been awarded a President's International Scholar Award (PISA) scholarship, you must reside in residents halls until you obtain senior (fourth-year student) status.
On-Campus Housing
Fredonia is committed to providing students with excellent living facilities conducive to adequate study and a fulfilling sense of community.  There are thirteen residence halls on the Fredonia campus, including corridor and suite-style buildings.  To take a virtual tour please visit Fredonia's home page to find the virtual tour link!
Residence Halls
Freshmen are required to live on campus in one of the thirteen residence halls.  Students get free Internet, free cable television, free local telephone service, free pick up and delivery of mail, and use of the free clothes washers and dryers.  Besides all that, the residence halls are very safe because only students who live in the building can enter by swiping their FRED (Fredonia Identification) Card.  All residence halls have a policy that requires guests to sign in after 9 p.m.  A Resident Director, often referred to as the "RD", resides within the resident hall.  The RD is assisted by Resident Assistants or "RAs".  Resident Assistants are upper classmen students who live on the floors.  They are a support network to assist you any time of the day.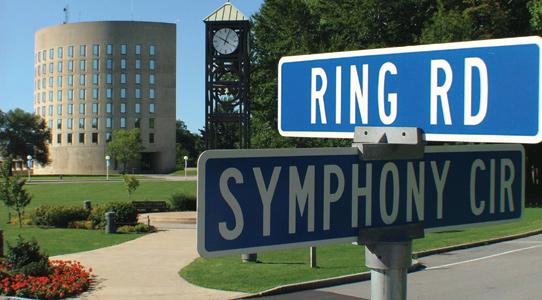 Corridor-style rooms are two-person rooms located on a common corridor with common bathroom facilities for each hall.  Each building also contains a recreation room equipped with cable television, a kitchen, tables, chairs and couches.  Suites consist of four to five two-person bedrooms, a common room, and one apartment-style community kitchen.  All double rooms, whether corridor or suite-style, include two beds, two dressers, two desks, two closets, one mirror, one floor lamp, and one wastebasket.  A cable television jack, two Ethernet outlets for computer Internet access, and one telephone jack for on-campus and local calls are also available in each room.  Room telephones may be used for long-distance and international calls with the use of a personal identification number (PIN) provided to each student by the college.  All residence halls are also equipped with building-wide wireless Internet access.  In addition to what these rooms include, seven of the thirteen residence halls are equipped with small computer labs for student use.
International Student Services will provide you with temporary bedding your first few nights at Fredonia, but you will want to buy pillows, bedding, and towels of your own once you get here. 
For more information, please visit the Office of Residence Life.  This office is responsible for all residence halls, Internet connections within residence halls, and other services.
Off-Campus Housing
Although freshman and sophomore students are required to live on campus, juniors and seniors may choose to live off campus. If you are an international student and you need help with locating off-campus housing, please the contact International Student Services Office
---