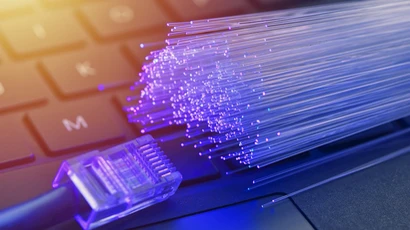 Student Employment at ResNet
The ResNet Office employs 7 students during the semester as ResNet Technicians. Technicians handle in-room and in-office level 1 support calls as well as other various projects during the semester. Technicians also answer the phone, email, and submit Tracker tickets. Technicians will be exposed to a wide range of info tech disciplines which may include the following:
IEEE 802.3 Ethernet Local Area Networks
IEEE 802.11 a\b\g\n\x Wireless Networks
Network Access Control
Card Access Control
Network Client Security and Remediation
Computer Hardware and Software Support
Network and Computer Security
Network Printing
Databases
Microsoft, Mac and Linux operating systems
Student Technicians also test mobile, gaming and media devices. This is to see if the device will work on our Wi-Fi and provides good service.
Prerequisites
When applying for a technician position, you must:
Be a current student at Fredonia.
Have at least a 2.5 GPA..
Have an adequate technical aptitude.
Have a want to learn new things.
Have strong customer service skills.
Hours
Typically, technicians should expect to work:
10-20 hours per week during the semester.
There are also ways to work over breaks and the summer.
General Responsibilities
All technicians must:
Attend ResNet training prior to fall and spring semesters.
Actively work in ResNet SWAT which is the on-site tech support for residence halls. This takes place during move in weekend in the fall.
Contribute to the Residence Life Programming by completing tech-based programming with in the res halls through the school year. They should also support the mission of the Office of ResLife and ITS department.
Follow all University policies.
Please fill out the job app in the ResNet Office located in McGinnies Hall room 154. You can also download the job app and drop it by the ResNet Office at your convenience. Please remember to attach your resume to the job app. Thank you.