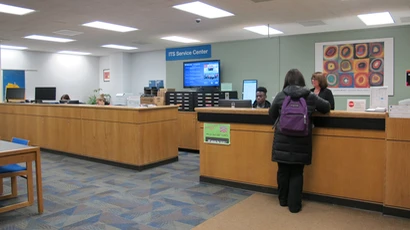 eServices Info
Your eServices username and password is used to log into the campus network. It will open FREDapps, FREDmail, FREDLearn, and the U drive personal storage. To find your eServices username and password:
Log on to Your Connection.
Click on the Personal Info link and then the View Your UserIDs and Passwords link.
Locate your eServices username and initial password in the table that is displayed.
Please note, the date info above each table to choose which applies to you.

Student eServices username consists of 2-4 letters of your last name followed by 4 numbers.

Faculty and Staff Logon username consists of 2-8 letters of your last name and/or maybe first or middle initials. Passwords for all eServices accounts follow the guidelines using upper and lower case letters, numbers and symbols. (Valid symbols are listed below).

The initial password is the one that will be displayed. That is what the password will be reset to if you forget it.
Special Characters for Passwords
NOTE: The symbols below are valid for use in passwords:
! $ # %