Fredonia American Democracy Project (ADP)
SAVE THE DATE: Constitution Day
Tuesday, September 17, 2019
Events will be advertised soon!
---
Voter Registration Drive - May 1st (Law Day)
The Fredonia ADP co-hosted this voter registration drive with the Chautauqua County Women's Bar Association in the Williams Center on May 1st. Representatives were on hand to answer student questions and to collect voter registration forms. This was another great event to bring awareness to the importance of voting and that "Your Voice Matters!"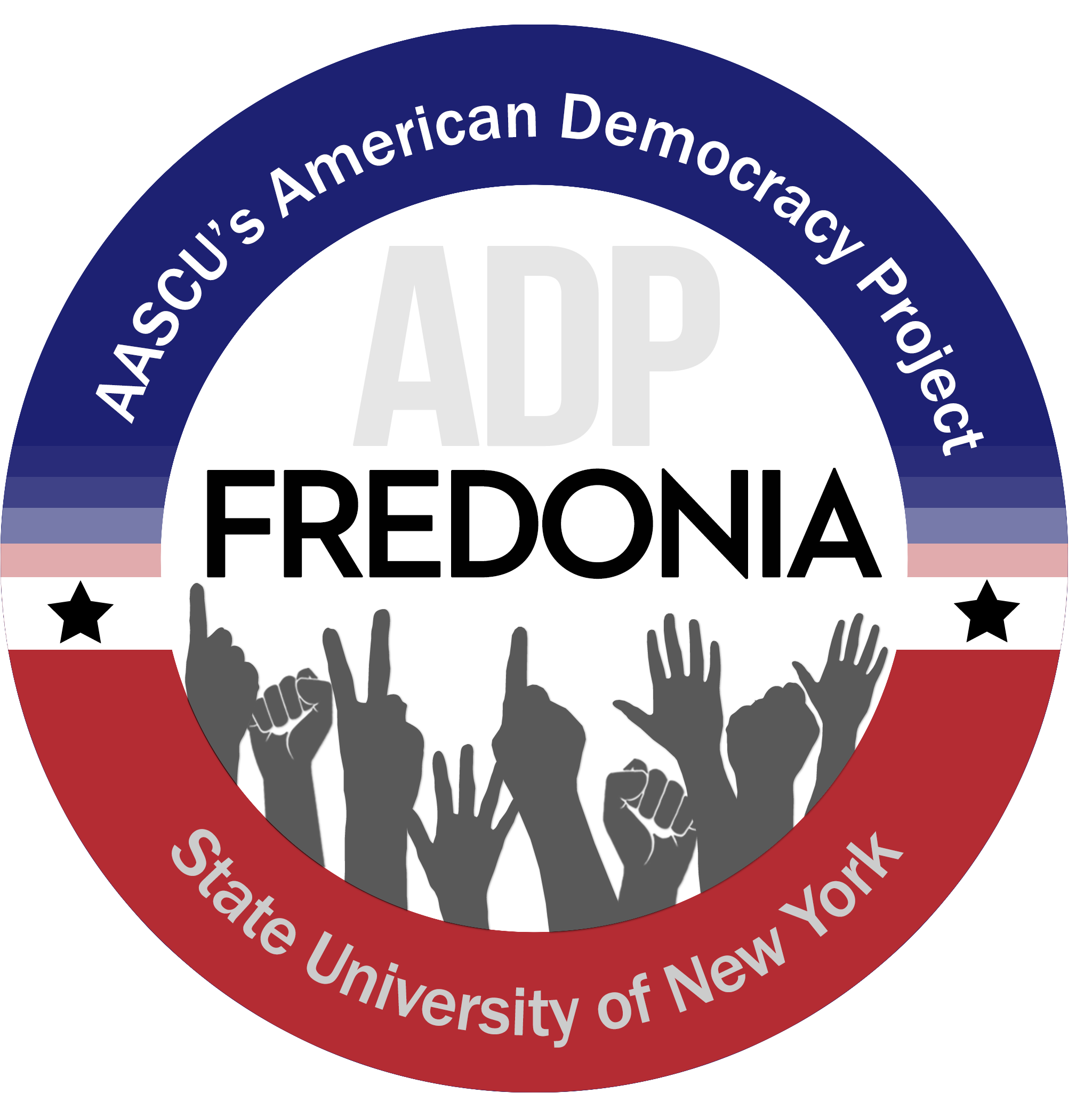 ---
April's Monthly Table Topic: "Environmental Issues" Gets response from Assemblyman Andrew Goodell
For the second month, the Fredonia ADP has sponsored a table with over 35 students submitting postcards to their local Legislators regarding environmental concerns. Students are eventually becoming familiar with the process and feeling comfortable in writing about their concerns. Click to read Assemblyman Andrew Goodell's response.
---
---

---
CONSTITUTION DAY LECTURE
"Why the U.S. Constitution Matters in our Everyday Lives"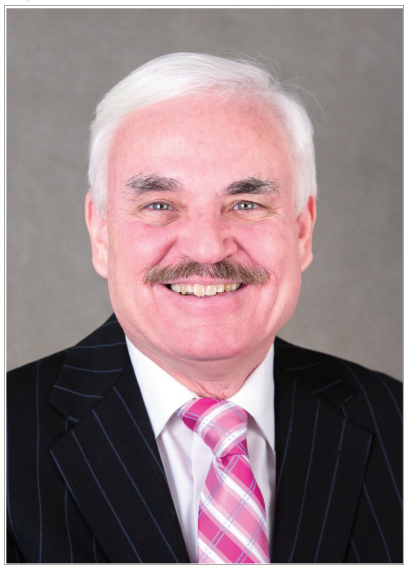 Monday, September 17
2:00-3:00 p.m.
In the Garden at Reed Library
Mike Igoe, J.D.
Assistant Professor of Communication
Guest speaker, Mike Igoe, J.D., will lecture for our Constitution Day event speaking on how the Constitution affects our everyday lives. He is currently an Assistant Professor of Communication at Fredonia in addition to being an attorney admitted to the New York State Bar, and an award-winning former TV news reporter for 30 years. His area of research is first amendment rights and the media. Mike has taught international journalism for three years in China, lectured in Hong Kong and Turkey, as well as authored multiple books.
Please join us for this interesting lecture at 2:00 p.m. with a chance for questions at the end.
Refreshments will be served.
» Download the poster
This event is co-sponsored by the Division of Advancement, Engagement, and Economic Development and the Fredonia American Democracy Project.
Remember to vote in the primary election on Thursday, September 13th!
If you haven't registered to vote yet, you can still register to vote in time for the General Election on November 6th. Registration forms can be downloaded from the county Board of Elections website (in the county that you reside in). For Chautauqua County, it is votechautauqua.com.
Staying up-to-date with today's issues is very important and we need to be aware of how these issues will have an impact on us or our families. For more information on how you can register to vote and make a difference, please see the information in this link: 2018 Voters Guide: Part I-Facts for Voters which the League of Women Voters of New York State has compiled.
"Your Vote Matters!"
If you have not registered yet, you can register to vote in Chautauqua County as a college student who has lived here for 30 days before the election. » Learn more

More about the ADP
Fredonia's ALL-In committee is affiliated with the American Democracy Project (ADP) and shares the goal of educating students to become engaged and interested in civic issues through participatory democracy.The ALL-In committee was formed to educate students about issues that impact voter participation and to encourage students to become well informed voters. The ALL-In committee is embracing the broader goals of the ADP. Moving forward, the ALL-In committee will be renamed the American Democracy Project (ADP) committee.
Fredonia was a 2003 founding campus of the American Democracy Project. ADP is a network of more than 250 state colleges and universities focused on public higher education's role in preparing the next generation of informed, engaged citizens for our democracy. The goal of ADP is to produce college graduates who are equipped with the knowledge, skills, attitudes, and experiences they need to be informed, engaged members of their communities.
We are excited to work on ADP's current initiatives including building student civic and information literacy in online spaces, involving students in considering solutions for addressing economic inequality, educating and preparing students to be globally competent citizens, advancing democratic and electoral engagement, and helping faculty and educators with classroom strategies for teaching students about stewardship of public lands.
We invite you to help Fredonia achieve ADP's action initiatives. Interested faculty and staff should email Dr. Angela McGowan, Chair of ADP committee, at mcgowan@fredonia.edu. She will be in touch to speak with you about the committee and service opportunities.
» Learn more about the American Democracy Project
Committee Members:
Angela McGowan
(Chair), Kevin Kearns, Minda Rae Amiran, Tracy Collingwood, Charles Cornell, Rachel Martin, Kerrie Wilkes, Heather McEntarfer, David Phillips,
Student Reps
: Aliah Hanai, Rachel Skeirik, Sam Lewandowski, Victoria King, and Cristian Rodriguez