Practice with Big Interview

Interview with Confidence
Perfect your delivery and conquer your nerves with our interactive mock interview tool.
LEARN
Find out exactly what interviewers are looking for and learn how to anticipate and properly answer the toughest questions.

PRACTICE
Once your answers are planned and refined, use our practice tool to make your delivery confident and natural.

ANALYZE
Use our built-in feedback tools to get objective analysis on your progress from mentors, professors, coaches, or friends.
Register/Login to Big Interview
STEP 1 Go to fredonia.biginterview.com and click "Register".
STEP 2 Complete the registration process.
STEP 3 You'll then receive a confirmation email at your SCHOOL email address. Click "Verify" in the email, and you'll be able to start using Big Interview.
LEARN - Before you record your interview
Big Interview gives you both "Fast Track" and "Mastery Track" systems of lessons and virtual interview practice – to get you ready … fast!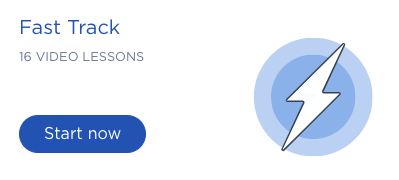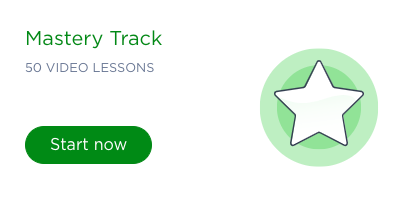 Big Interview also teaches you how to get inside the head of any interviewer and prove that you are the candidate they are looking for.
Craft great responses that "Wow" interviewers: The "Answer Builder" tool inside Big Interview will help you mine the depths of your memory to find the right stories to tell.
PRACTICE - Create and structure answers
Record an Interview. Choose from several categories organized by experience, occupation or competency. Begin practice with the General Questions interview set, and select the interviewer type based upon your skill sets; standard, challenging, or tough!
Relax, maintain good eye contact, and speak clearly. The webcam will automatically record your response.
Select PRACTICE along the top toolbar
Select the question category; it is recommended that you begin with General Interview
Choose the competency level you would like to practice; begin with Standard
Ensure your camera and microphone are properly connected (review System Requirements, if needed)
Consider the background, light quality and background noise to present yourself in a professional setting
PLAY the interview question then select RECORD when you are prepared to answer (There is a 3, 2, 1 countdown prior to recording)
Keep your hand on the mouse while recording to select STOP RECORDING when your answer is complete
Play/Review your answer, and/or re-record if needed
Select save to upload your answer to your private database folder
Choose Next Question until all questions have been completed
ANALYZE - What's next?
Evaluate your interview using the built-in feedback tools for self-review.
Share within your organization to a CDO staff member
Share via email to a professor, friend or mentor
Schedule a practice interview with a Career Development counselor to receive immediate feedback.
Reserve our interview room (call or email in advance) to conduct your practice interviews or video employment interviews.