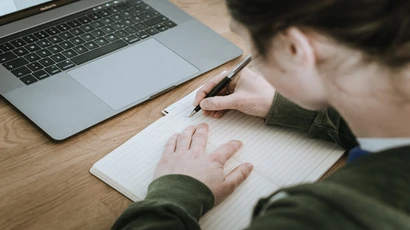 Language and Learning (TESOL) Master's Program at Fredonia
Apply now for the Master of Arts in Language and Learning degree program, designed for those interested in language specialization. Current specialties focus on TESOL (Teaching English to Speakers of Other Languages), Bilingualism/Multilingualism, and Heritage Languages. This program does not lead to New York State certification to teach in public schools (our MSED TESOL K-12 program leads to certification to teach in New York public schools). The MA in Language and Learning comprises 30 credit hours.
The Fredonia Difference
Are you a teacher or school leader who is interested in learning more about bilingual/multilingual education or policy? Are you considering a Ph.D. program in language studies? The Bilingualism/Multilingualism track focuses on these issues and preparation without the need to complete public school certification coursework.
Career Opportunities for Language and Learning (TESOL)
Teaching English as a second or foreign language
Teaching English to adults or children in a non-school setting
springboard for Ph.D. in a related field
Sample Courses
EDU 518 Second Language Acquisition and Development
This course will help teacher educators better understand second language acquisition (SLA) in order to help them with their lesson planning and delivery in instructing English language learners (ELLs). Students will become knowledgeable about the various social, psychological, and linguistic theories and approaches to SLA and be able to apply this knowledge to their teaching practices.
EDU 570 Using Educational Research to Improve Instruction
Assists educational practitioners to become knowledgeable consumers of research and evaluation reports by helping them critically analyze and evaluate research. It examines the nature of reasoning in educational research, the use of measurement procedures in quantifying traits, the role of design in testing hypotheses, the role of statistics in analyzing data, and the limitations inherent in generalizing the results of research studies.
EDU 564 Linguistics for ESL Educators
This course presents the conceptual foundations of linguistics, examines structural/functional properties of language, and discusses the rules and principles which govern natural language (e.g., morphology, phonetics, phonology, syntax, semantics, and pragmatics). Other aspects of linguistics, such as language change, language processing (psycholinguistics) and elements of linguistics which impact language acquisition will also be explored.
Program Additional Links
What does a Master of Arts in Language and Learning look like?
More questions about Fredonia's advanced programs?