About the College of Education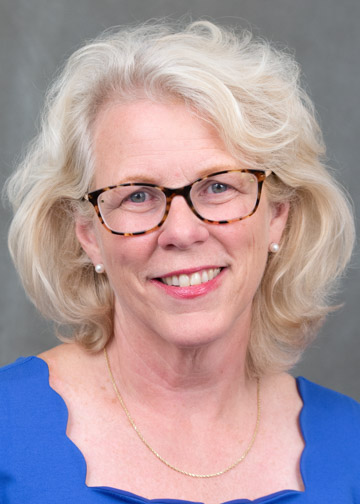 Our commitment to preparing highly qualified professionals has earned us a reputation as one of the best teacher preparation universities in New York State. We guarantee you will have the chance to be in the classroom from your first year and each year after, culminating in a semester of student teaching during your final year. The College of Education offers four undergraduate programs and seven graduate programs. In addition to the programs within the College of Education, the Professional Education Unit offers 16 initial teacher preparation programs (those leading to a first time teaching certificate) and 13 advanced teacher preparation programs (those leading to additional certificates).
Highlights
The Fredonia College of Education - Professional Education Unit is fully accredited by the Council for the Accreditation of Educator Preparation.
The College of Education continues the "United Kingdom Student Exchange Program" which has a long history of over two decades of student study-abroad experiences
Undergraduate students have the opportunity to complete part of their Student Teaching in New York City or Texas
TESOL graduate students have the opportunity to complete their student teaching in Mexico
Current Activities
The College of Education has refined and expanded partnerships with surrounding P-12 school districts this year.
The College of Education has initiated a regional P-16 Leadership Team that includes Fredonia College of Education administrators and faculty as well as Erie 2 Chautauqua-Cattaraugus BOCES Superintendent's office. This group was created to respond to the New York State Governor's P-16 initiative to improve the quality of education in New York State.
College of Education faculty published a total of 25 different publications and presented over 50 papers at international, national, state, and regional professional conferences during the last academic year.
College of Education Conceptual Framework
Programs at the College of Education are designed around a central idea that all children can learn. Candidates at the College of Education at Fredonia learn to be responsive educators who assess their instructional competence through reflection of student performance. To instill reflection and create responsive educators all candidates must complete five field-based experiences. A required education course is linked to each field-based experience to clearly connect theory and practice. Field-based experiences at the College of Education are highly structured and supervised with the intent to provide opportunities to Plan, Instruct, Reflect, and Respond with school children in classroom settings. In addition to field-based experiences, candidates will take courses related to child and adolescent development, applications of psychology in the classroom, and pedagogical strategies. Liberal arts and discipline-specific content courses are required as well. This compilation of course work and experiences work together to strengthen the candidates' Four Pillars of Understanding -- Knowledge, Pedagogy, Diversity, and Professionalism -- which in turn support the process of effective planning, instructing, reflecting, and responding.
What Fredonia Educator Preparation programs have to offer:
Not Just Observations: All Fredonia candidates begin TEACHING in their first field-based course (as early as their first semester at Fredonia). Candidates plan lessons, teach these lessons, gather pupil data, reflect on the outcomes of their instruction, and respond to data planning subsequent lessons. These placements are set-up by the Office of Field Experiences with local school districts.
Work With Diverse Learners: All candidates have experiences working in high-need school districts with children who are from poverty and children who are speakers of languages other than English.
Student Teaching Options: Each candidate successfully completes at least two student teaching placements, typically located near Fredonia. Early Childhood/Childhood Dual candidates complete three placements, over two semesters for experience in the additional grades. However, candidates may elect to student teach in New York City. Candidates may also choose to take classes and student teach in our Fredonia-Hamburg Program for three student teaching placements.
Peer Groups: Fredonia has many active clubs for teachers including: Teacher Education Club (TEC), International Honor Society in Education (Kappa Delta Pi), Friends Across Borders (FAB), Early Childhood Education Club, and Council for Exceptional Children (CEC).
Professionalism: Fredonia candidates are actively involved with professional organizations such as the National Council of Teachers of Mathematics (NCTM) and the International Reading Association (IRA).
Travel: Fredonia has a teacher exchange program with Plymouth, England. In addition, the Belize Service-Learning Project involves candidates participating in supervised volunteer work in Belizean schools for two weeks in January, during J-Term.
Getting that First Job: Candidates receive extensive training in portfolio development, resume building and interview strategies. Also as a student at Fredonia, all senior candidates have to opportunity to attend Teacher Recruitment Days held at the Buffalo Convention Center every year in order to interview with school districts from across the country.